by Jenn Hayhurst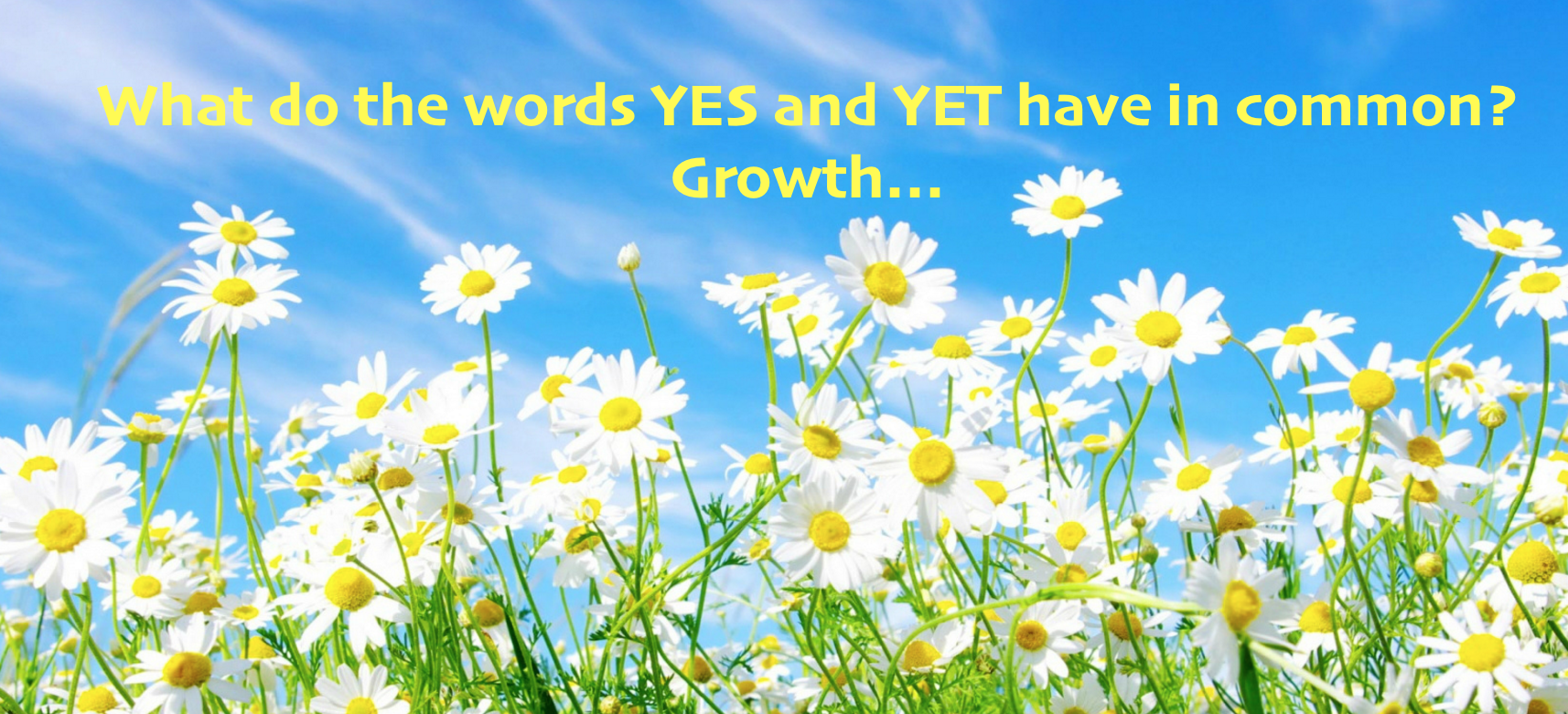 Springtime makes promises: Yes more light will fill your days. Yes new life will color your landscapes. Yes your world has begun a shift to something new. Teachers are always on the lookout for signs of change. Our work is to learn how to cultivate growth, to understand its process, and to help it thrive no matter the context. We rest our hopes on a small but powerful word – yet.  When teachers use a mindset that embraces the power of yet, they make promises: Yes I believe in you. Yes I will help you. Yes together, we will find the next step in the journey.
So it seems like perfect timing that Gravity Goldberg hosted #G2Great Thursday, March 24, 2016. In her book, Mindsets and Moves, Gravity challenges teachers to honor growth in all its forms. Her work reminds us to make choices that value individual learners and the unique process that each will experience. Learning something new is seldom easy so if we are going to live and breathe a growth mindset our instruction needs to deal with struggle in strategic ways: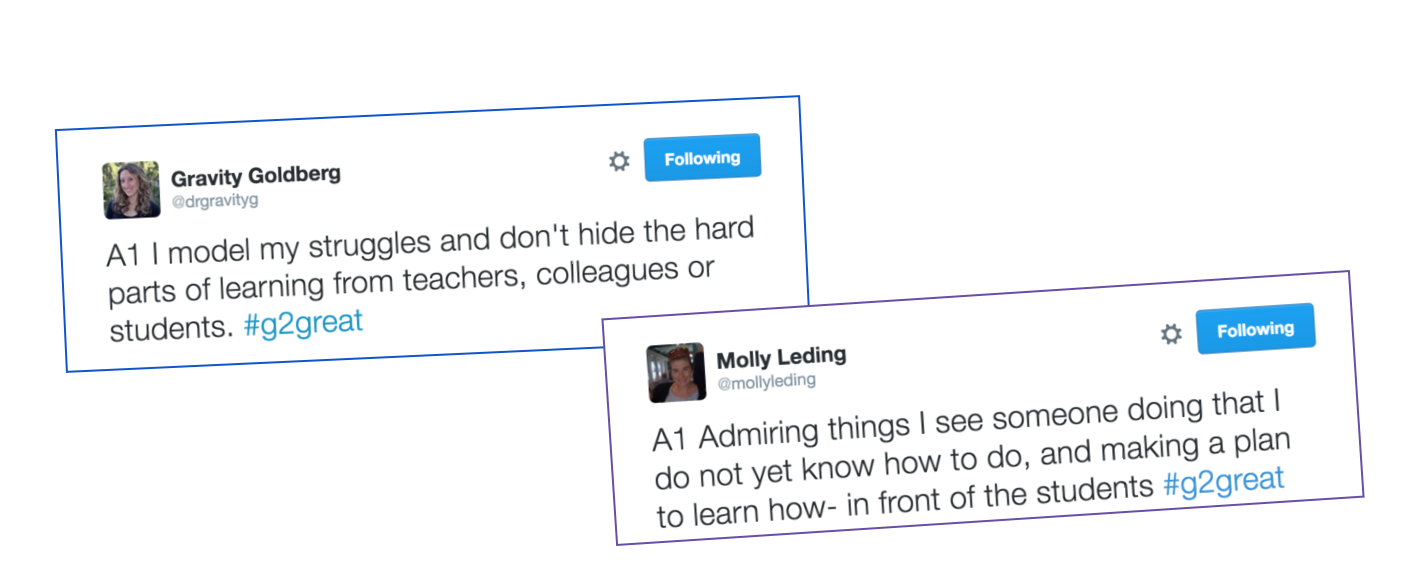 Admiration: Gravity's work celebrates an admiring lens. All students are worthy of  study, and we should regard them with a sense of wonder and curiosity. This beautiful stance embraces where they are and place trust in their potential for growth:

The Gradual Release: We offer the support students need and then work to move them toward independence. Students shape the path for learning so that our teaching has relevance. The message was clear that the more we bring students into the process the more meaningful learning becomes: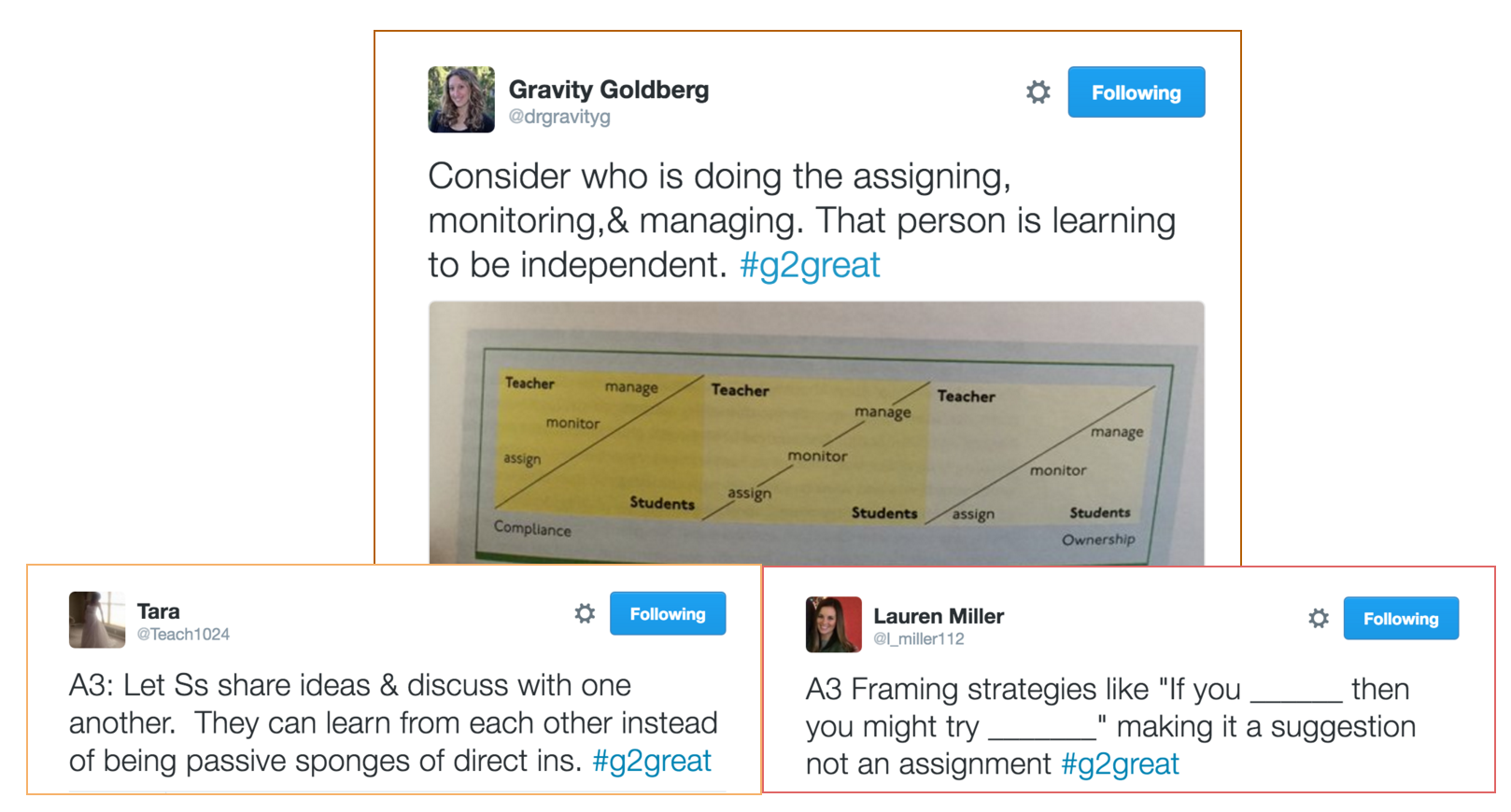 Student Centered: Gravity's work inspired reflection for the intellectual worlds we create for students. Let's co-construct spaces for wonderment, choice, and demonstration. When teachers are expert learners rather than holders of knowledge, we reach a higher standard of rigor: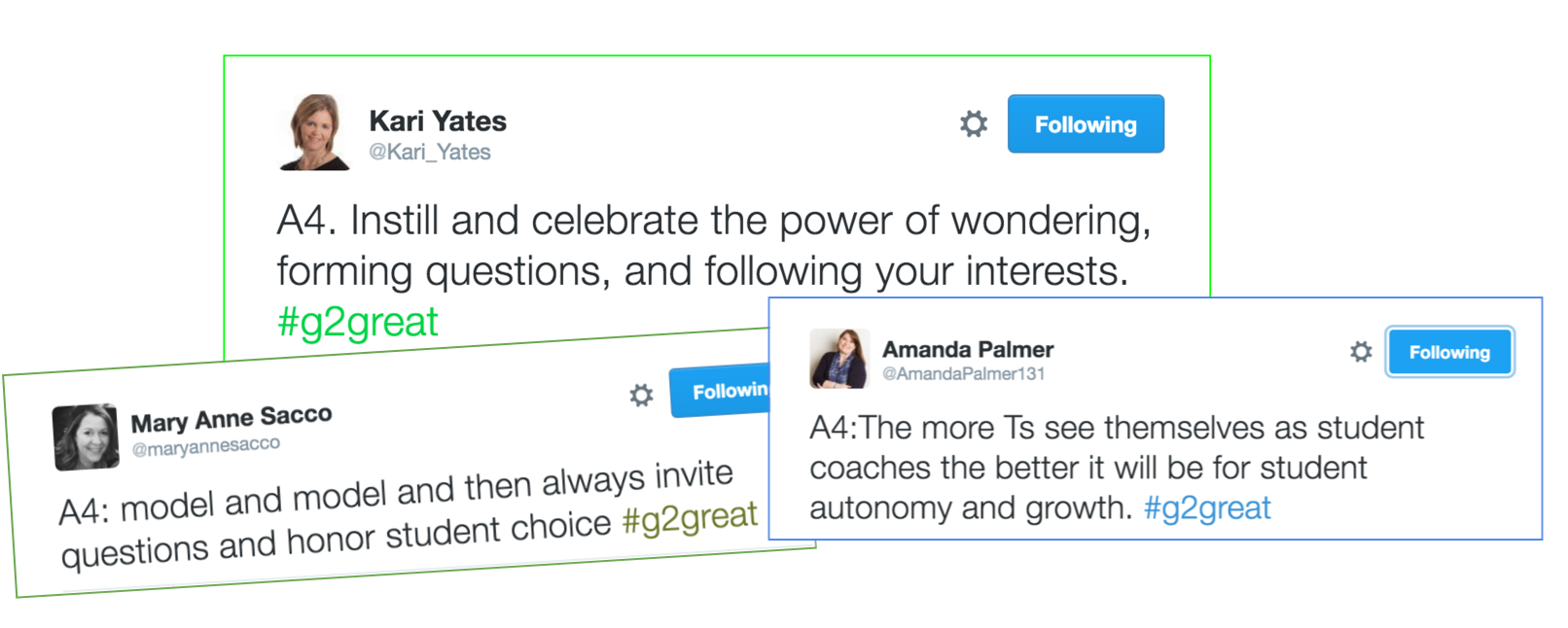 Ownership: The chat began to converge on this topic and our message is ownership is the antidote to learned complacency. Thoughtful planning that supports collaborative work and independence is a sign that teachers are being responsive to students' needs: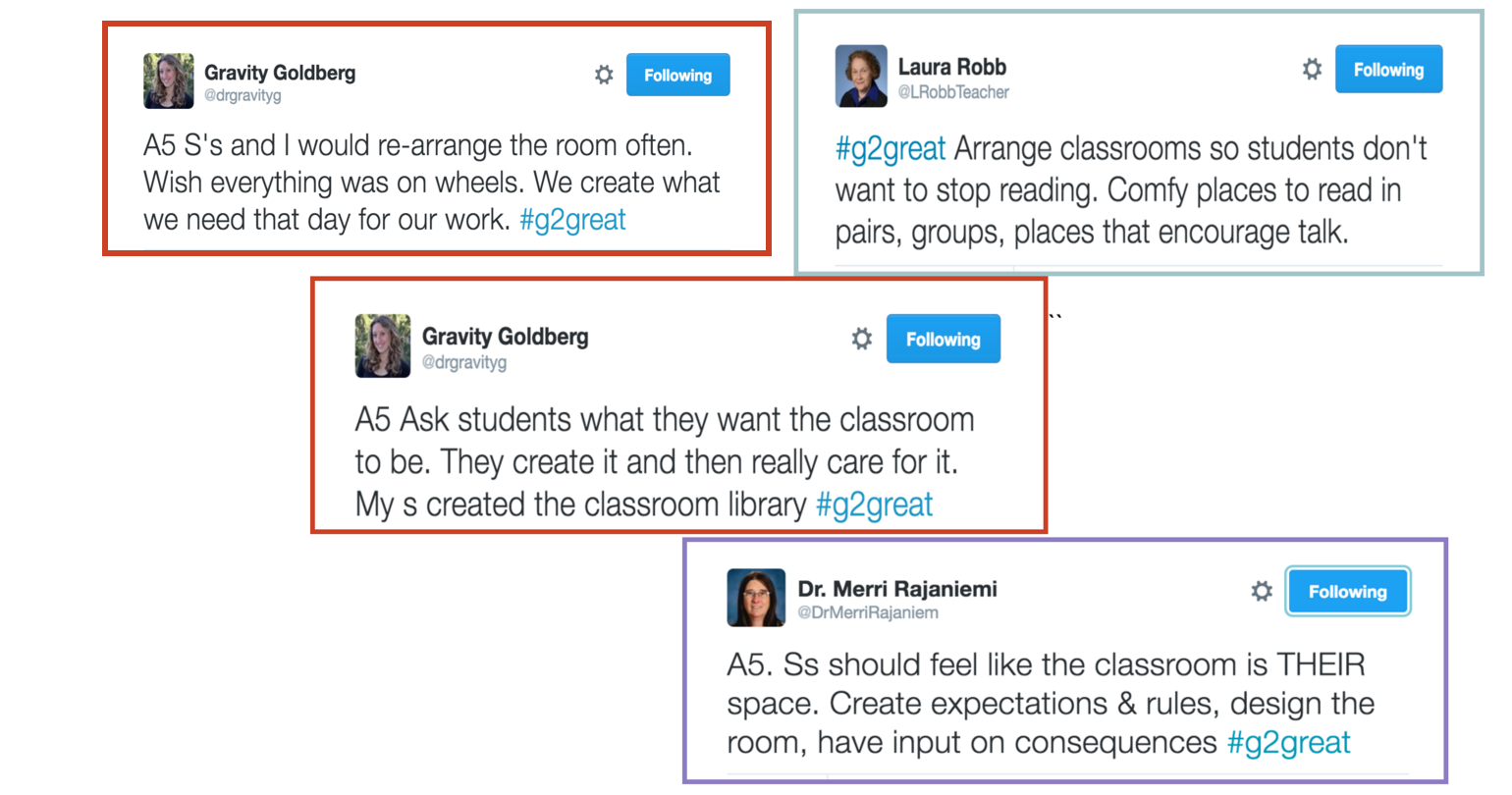 Being Strategic:  This is different than teaching strategies. Being strategic demands an authentic  context. Whether it is: selecting a text, discovering new reading territories, or building libraries that promote connectedness. The strategy has to fill a genuine need: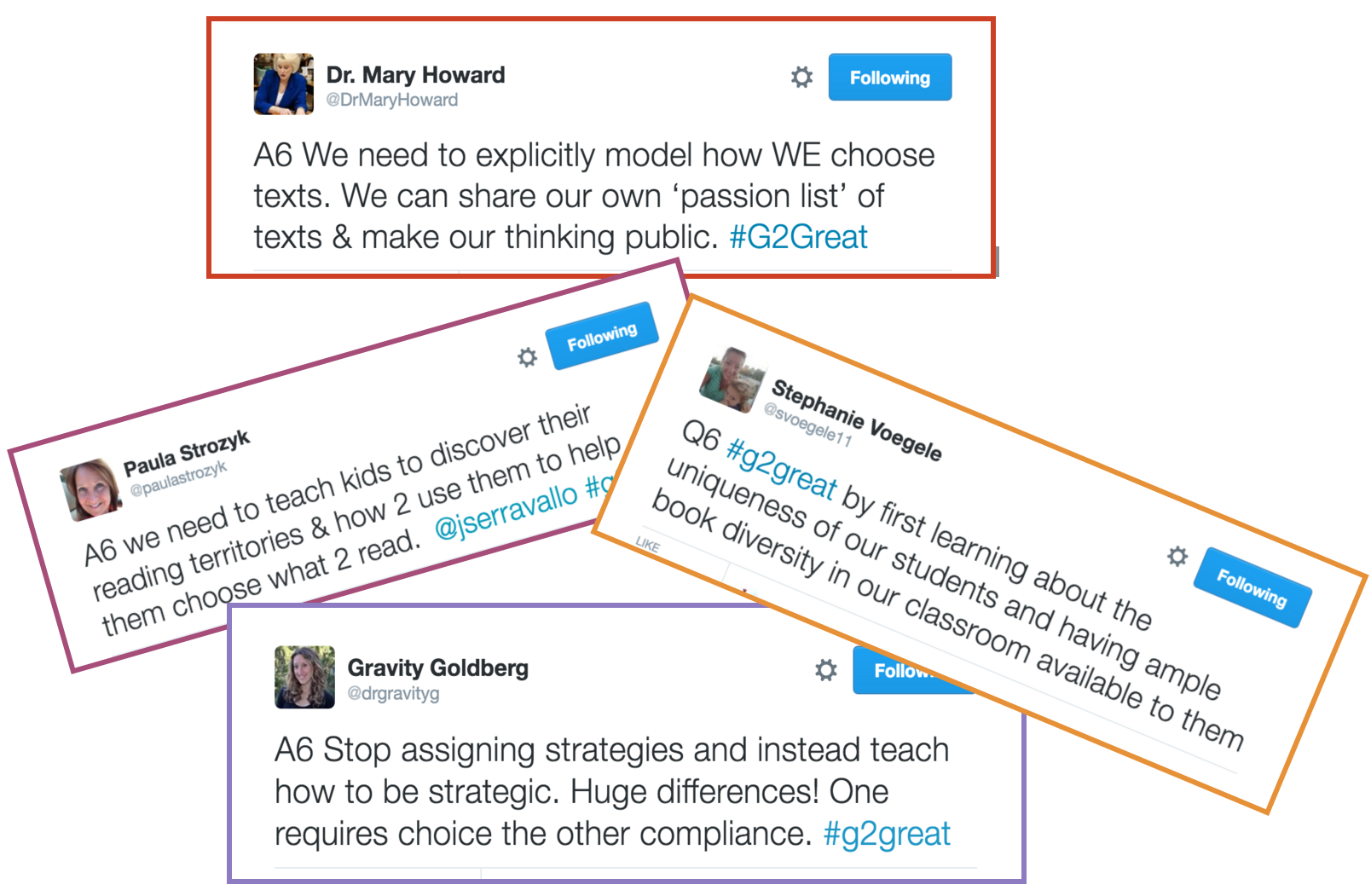 Problem Solving: Students are meant to be active participants who can articulate what they need next.  We name the challenge and put the learning in their hands.  When we give them time to work it out we are amplifying their learning process: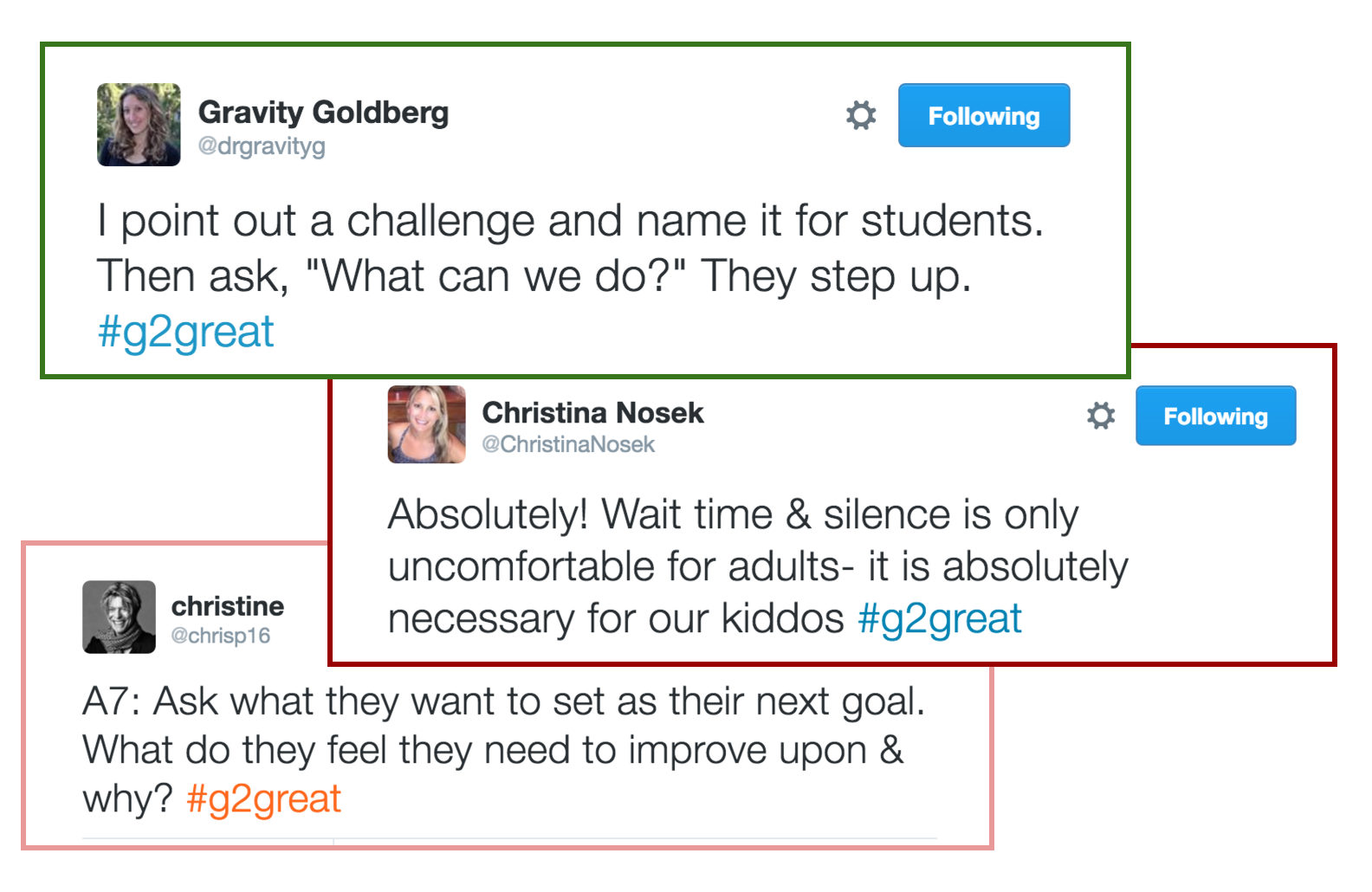 Feedback: is essential! Chatters agreed that when we take risks and push ourselves to learn more our students get the benefit of an authentic model.  When we provide clear and concise feedback, we help students to think through the process so that they can outgrow themselves:  
We invite you take the #G2Great Challenge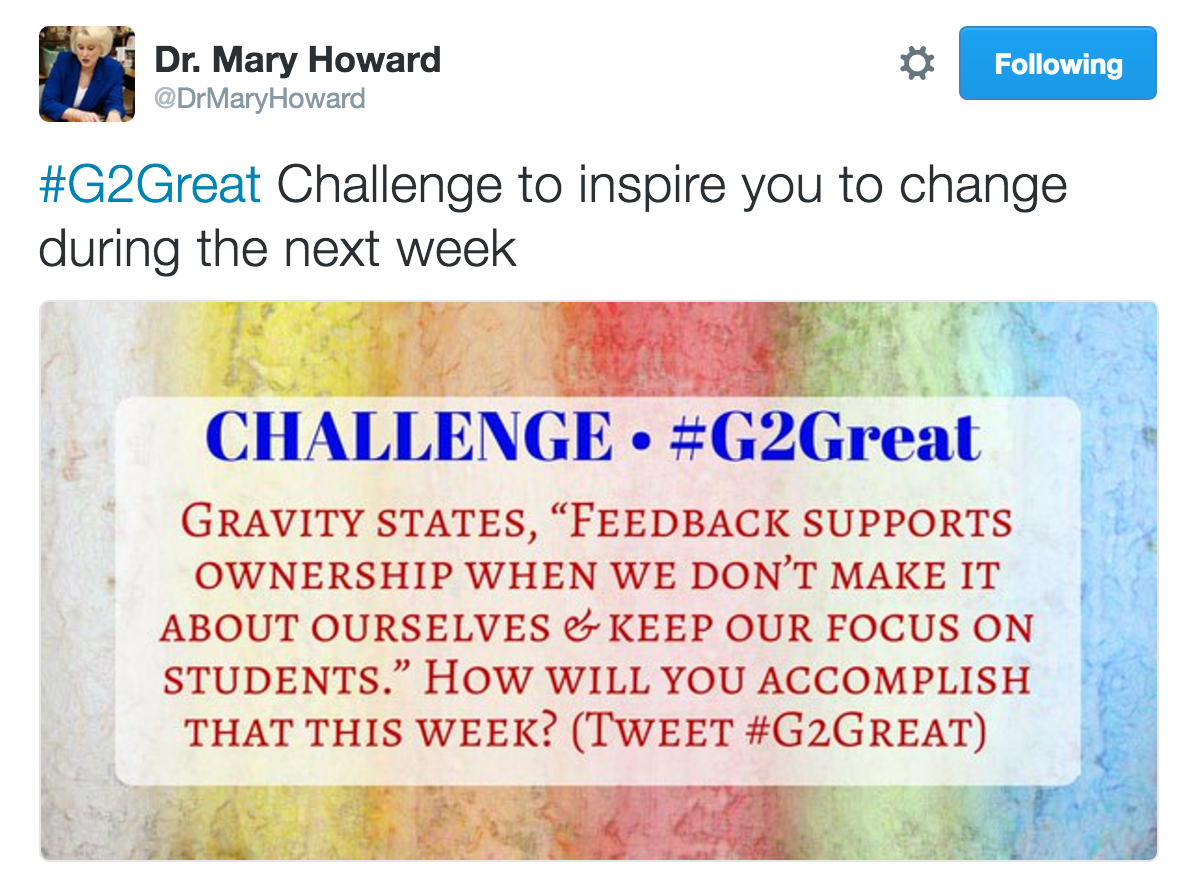 Just as springtime makes promises, we also make promises to our students. Yes, we will help our students find the next step in their growth journey. We are in this together, take Gravity's advice back to the classroom.