By Fran McVeigh

In the week leading up to this chat on July 19, 2018, I wondered about the title and where it would take the chat. I consulted the dictionary and the thesaurus. I even discussed the topic with a co-moderator. I wanted an idea or a theme in mind to "jump start" my thinking. A spark.  An angle. A beginning point. After all . . . I was going to be at #ILA18 and my goal was to not spend all weekend writing a blog post. So here's a small snapshot of what I discovered.
Synonyms for Reverence (Source link)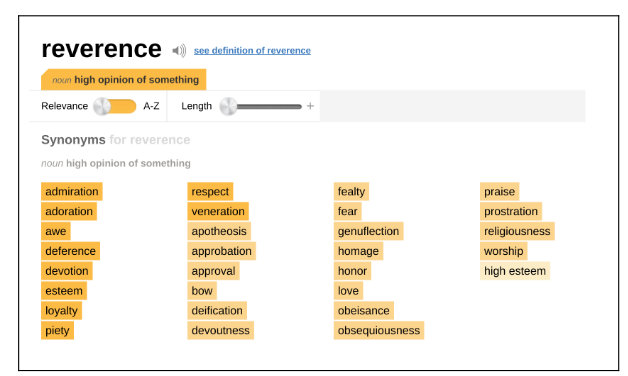 Synonyms for Relevance  (Source link)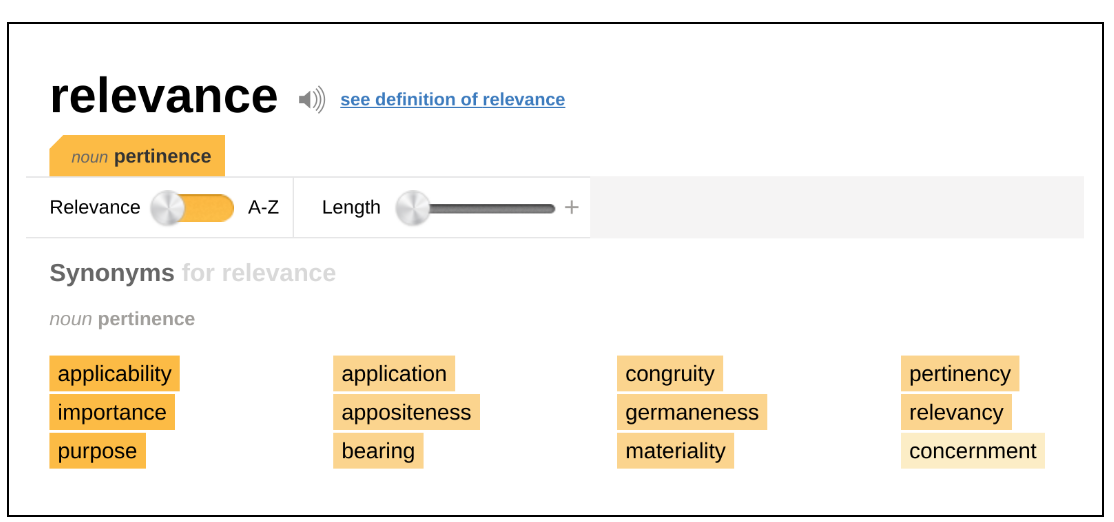 Reverence:  High opinion.
Relevance:  Pertinence.  
The "or" in the title suggests one or the other.
Flip a coin. It's a high opinion.  
Flip again. It's pertinent.  
But . . .
I have this queasy feeling in my stomach.
When is high opinion enough?
When the teacher says, "I like it." ???
When the teacher says, "It has research to support it." ???
When the administrator says, "This is what I bought." ???
When is pertinence enough?
When the teacher says, "This is what my kids need." ???
When the teacher says, "It worked this way for my students last year but I think if I try this one little change, it may work even better." ???
When the administrator says, "Have you checked with others about this idea? And with whom?" ???
Before you make a decision about what you want (those things you revere) or what is needed (or relevant), let's review this curated sample of #G2Great community tweets. The link for the entire Wakelet (archive) is at the bottom of this page.
What are our beliefs?
Meaningful, purposeful work:  What are we in awe of?
Goals:  What are we in awe of?  What do we believe is best for students?
Collaboration and Goal-Setting:  How do we keep students at the center?
Time:  How do we allocate and use time to reflect what we revere and what is relevant?
Talk:  How do we ensure that students talk more in the service of learning than the teacher?
Eureka . . .
What if, instead of trying to decide whether we need to start, continue, or stop doing something because of its reverence or relevance, we decided that both factors would be part of the same lens or filter? What if reverence AND relevance became a double simultaneous filter for reviewing and reflecting on our teaching needs and desires?
And as I participated in the chat in the midst of a group of #G2Great dear friends,
Quietly
Concentrating
Reading
Writing
Giggling occasionally
Greeting passer-bys
Reverence and relevance both merged together in Brent's Canva of a quote from Dr. Mary Howard here.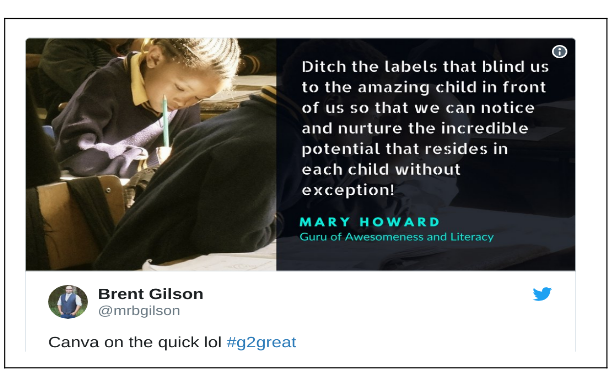 . . . amazing child . . . notice and nurture . . . incredible potential . . . that resides in each child . . . without exception!
If that's our vision and our goal how can we not use our understanding of reverence and relevance together?
And now that you have read through a curated set of tweets, just think about what learning in our classrooms could be if we asked students to "curate their learning daily."  What possibilities do you envision?