by, Jenn Hayhurst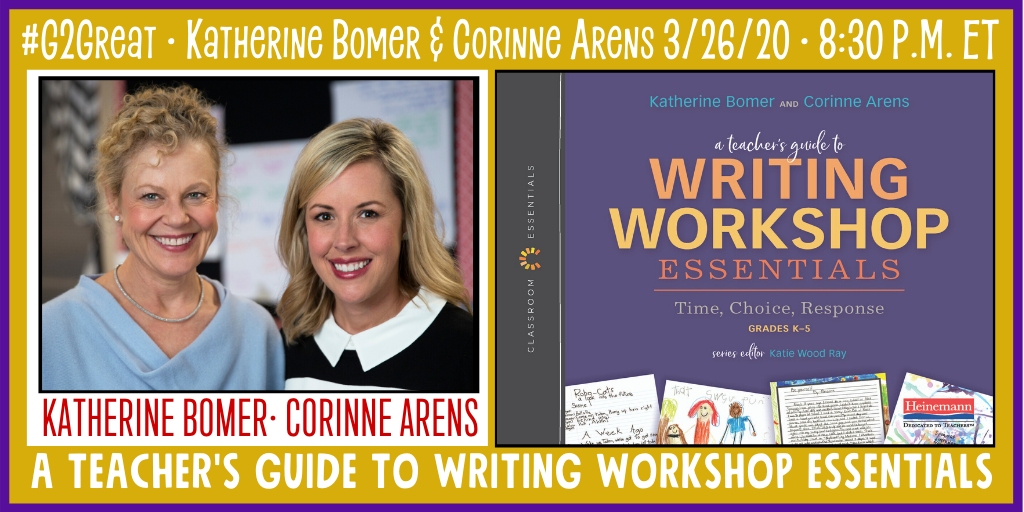 For the past two days, I participated in a car parade through my district to show my students that I care about them, that I miss them, and that I hope to see them soon:
As I write this post to you readers, I am feeling overwhelmed. COVD 19 has instantly made everything I know about the world seem scary and strange. So I try to find my center, I keep returning to the things I know for certain. When it comes to my professional life, I believe that when I teach children how to read, I am teaching them how to better understand the world. When I teach children how to write, I am teaching them how to share their voice within the world.
Now more than ever we need to preserve the integrity of the Writers Workshop. Last week, Katherine Bomer and Corinne Arens joined the #G2Great community to discuss their book, A Teacher's Guide to Writing Workshop Essentials: Time, Choice, Response (2020, Heinemann). It was an amazing discussion and it left me thinking about their three important facets of writing workshop: time, choice, and response.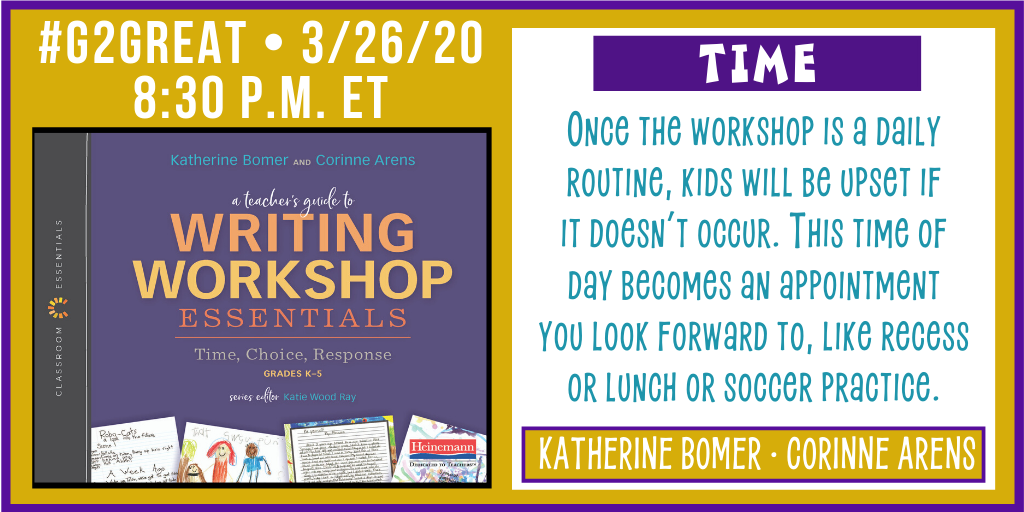 Time
I love Katherine and Corinne's image of a bubble of time when it comes to Writing Workshop. It makes me think of a delicate translucent barrier that preserves thoughtful, intentional work: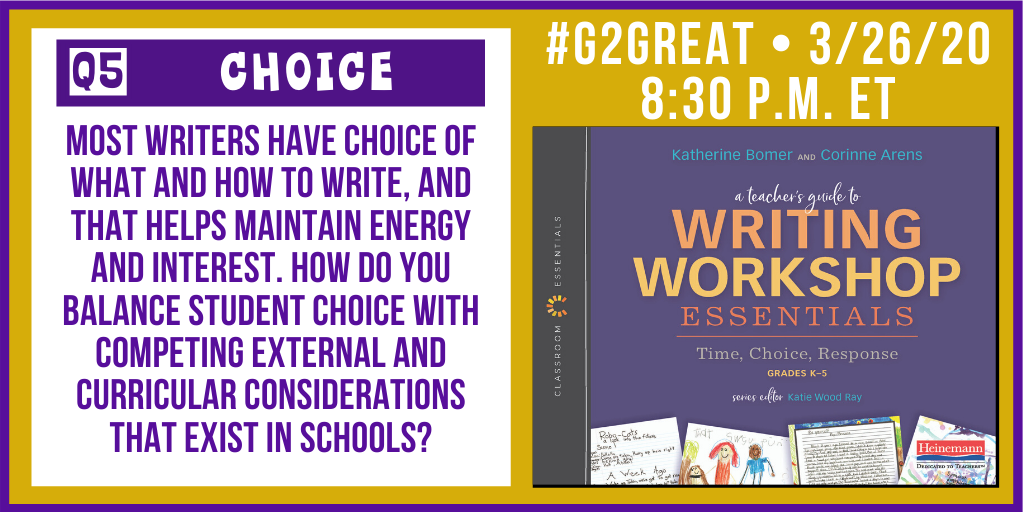 Choice
When teachers sit next to students as writers first, they understand how necessary choice is to the writing process. If you are told to write something the process is very different than if you elect to write something. When we are trying to educate our students on the value of writing then we really need to make room for choice. Fortunately, so many members of #G2Great wholeheartedly agreed: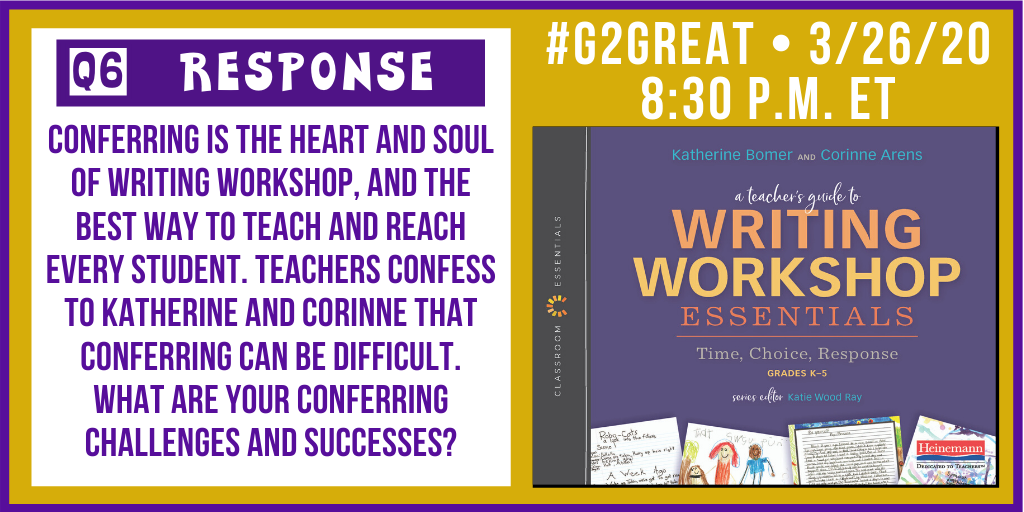 Response
Words connect us all. When young writers understand that they are writing for an audience they truly experience the power of the pen. We can always take pen to paper, or tap the keys against a blank screen to create something that will hold meaning to another. In this way, we are never alone. It is no wonder that when children have skilled teacher-writers to develop their process alongside them, they grow to love writing:
History has come to call on our generation. What will we take with us from this experience? Literacy matters. When the happy day comes that all our students return to school, let's remember that Writing Workshop will help them make that transition. It will cultivate their sense of self. It will give them permission to explore their thinking. It will be a way to examine their emotions. It will set them free to pursue their passions. We, their teachers, have the power to blow a bubble of safety around that time. We can devote that space for them to choose what they want to write. We can respond to their writing in ways that are both healing and celebratory. Thank you, Katherine and Corinne, for writing this beautiful book and reminding us all:
Time is precious
Choice is freedom
Response is connection