Guest Blog Post by JoAnne Duncan @joanneduncanjo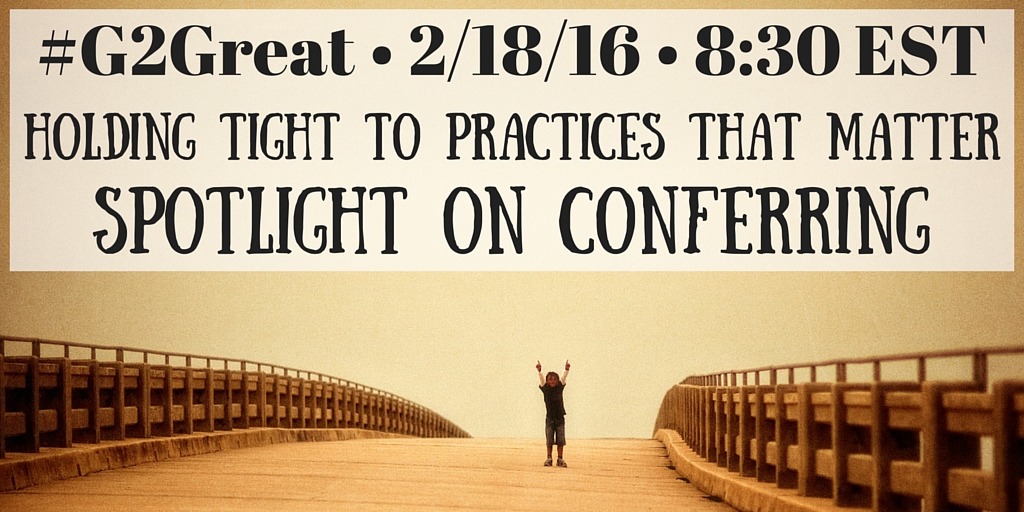 On 2/18/16 #G2Great spotlighted Conferring
Am I excellent at yoga? No. Am I excellent at conferring? Not yet. But every time I confer with a child I feel the magic.
Conferring is a practice that transforms the complexities of teaching and learning into a joyful, magical experience. Lately, I've been doing a lot of reflecting about conferring and wondering what makes it so magical. As I reflect on this question, I find three common areas that make conferring a practice we need to hold tight. Conferring is about building relationships, trust, and responsive differentiated instruction.
Relationships
Conferring creates opportunities to build strong, caring relationships.  A simple yet powerful first step in conferring is to slow down, sit alongside a child, look into their eyes with a warm smile and ask, "How's it going with your reading today?" In five short minutes we can learn so much about each of our students. This sends a message that we really care about them. When we make ourselves present in the moment by listening, observing and admiring, we come to a deeper appreciation of how unique each child truly is. That is magical.
Trust
Conferring provides opportunities for students to trust our coaching and intentions. As they  trust us, they begin to trust their own thinking and develop skills and strategies to become independent, joyful, proficient readers. Conferring also provides us with an opportunity to begin to trust our own abilities to notice, compliment, wonder and provide just right feedback to move the reader forward. It isn't about trusting a program or a script but trusting ourselves, the reader and the process. That is magical.
Responsive Differentiated Instruction
Conferring is student-centered, differentiated instruction at its best.  Conferring begins with a student centered mindset. We meet that student, at that moment, exactly where they are. We notice, listen, celebrate, and guide them with next steps. Each student gets what they need. Dylan's tweet reminds us that conferring, zooming in and focusing can be like taking beautiful snapshots of our readers. That is magical.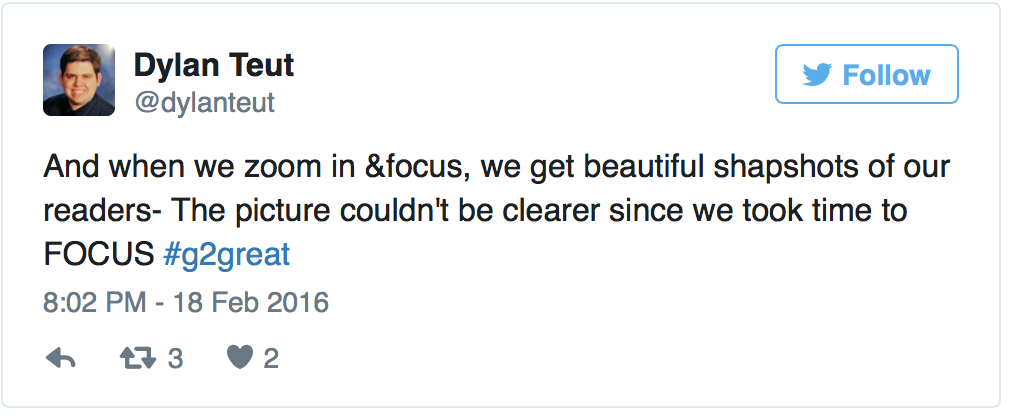 Hold tight to conferring. Make it a daily priority. Fran Mcveigh reminds us that conferring is where the magic happens. Some of us may not be excellent at conferring…yet. But when we slow down, build relationships, trust, and provide responsive differentiated instruction, this is where the magic happens. When we are conferring we are connecting. Whether we are conferring with readers, writers, colleagues, or friends, we are all side by side, learning, growing, talking, listening, and planning.
…And that is magical.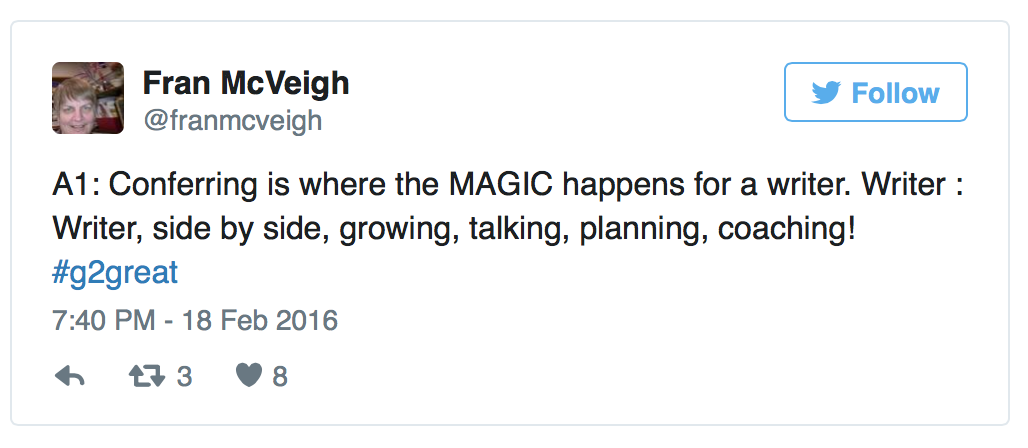 Teachers celebrating the magic of conferring