by, Jenn Hayhurst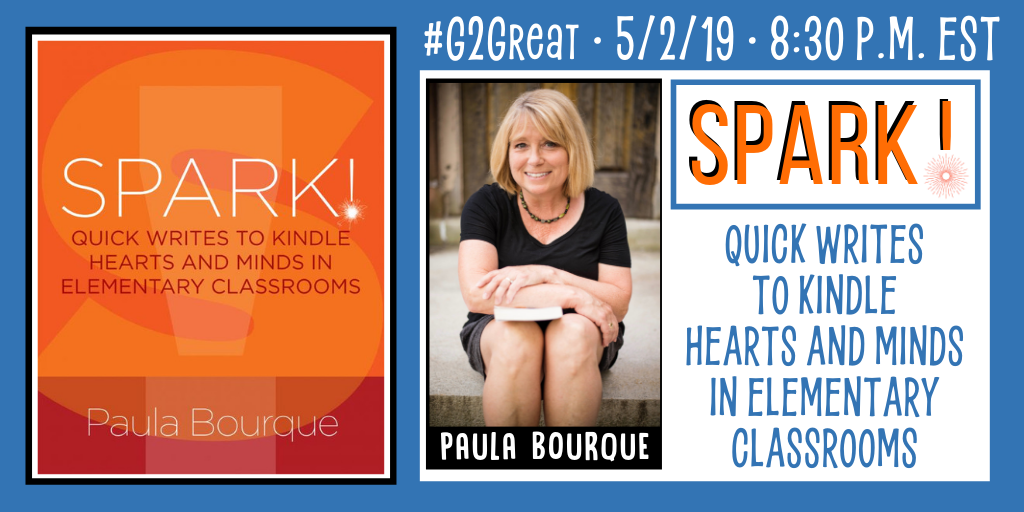 On Thursday, May 2, 2019, #G2Great welcomed Paul Bourque to chat with our PLN about the powerful impact quick writes can have on young writers. As I reflect on the chat and on my own writing identity, it is becoming very clear to me how true this is, not only for young writers but for writers of all ages. Writing is a chance to open up thinking and to focus on developing a perspective on things. Quick writes are a light tool that opens up the writing process in an invitational way. This is so important because the more writers write the more confident and skilled they become. When it comes to writing, volume and stamina matter a great deal:
As we prepared to have Paula be part of #G2Great, we asked her what her intentions were for writing this book. Spoken like a true writer, and teacher this is what she said:

I know to get better at something we need to practice it–a lot. As I have seen curricular requirements heaped upon schools, teachers, and students I have witnessed writing frequently becoming confined to a unit of study or a workshop block of time in a school day. I didn't think this narrow window of writing was enough practice for our students to grow as writers and it certainly wasn't giving them the opportunity to write for a wide variety of purposes.


I also knew teachers could not add more to their plates that needed extensive planning and assessing, so I wanted to find a way to 'sneak' more low-stakes writing into our school days. It had to be quick and it had to be painless. I found that inviting our students to quick write for 5-10 minutes at different times of the day for different purposes was a powerful way to get that extra practice and stimulate more thinking. These short bursts of writing could spark curiosity, explore and express opinions, encourage gratitude and mindfulness, and even foster appreciation and awareness.


I wanted to share this work we were doing with our K-6 students so I pulled together a collection of our "sparks" to help kindle hearts (with appreciation, gratitude, and empathy sparks) and minds (with metacognition, mindfulness, and mindset sparks). I hope that these small sparks ignite a flame of passion for more writing opportunities in classrooms everywhere and an appreciation for the power of writing to foster deeper thinking.  


– Paula Bourque
Paula's words seem to whisper in my ear, as they inspire me to continue to shape my own core beliefs about what it is to teach writing. One thing that I believe is that when teachers actually practice writing themselves, their instruction becomes greatly enhanced by their real-life experiences – not as teachers, but as writers. But many teachers (and students) are reluctant to write. Paula and the #G2Great PLN shed some light on this problem. Here are some thoughts that explore entry points for writing…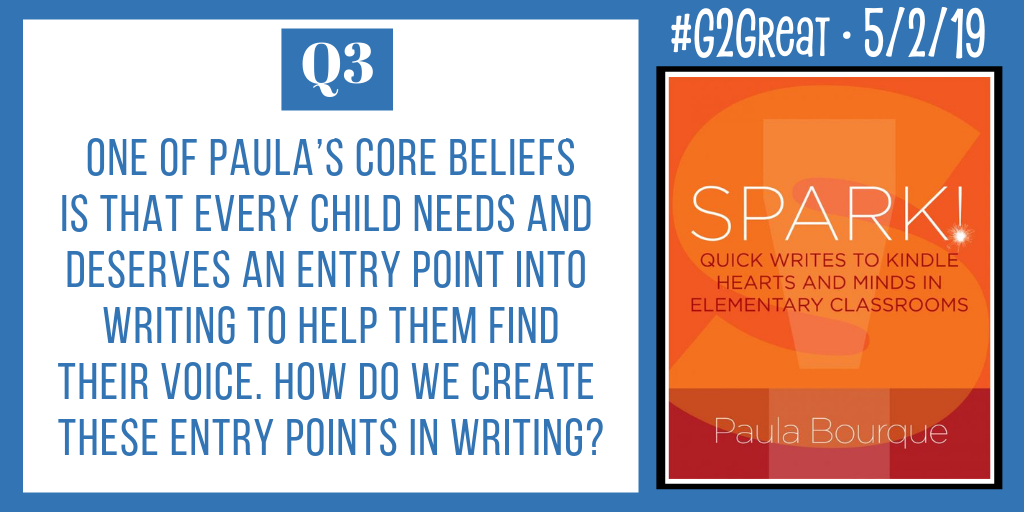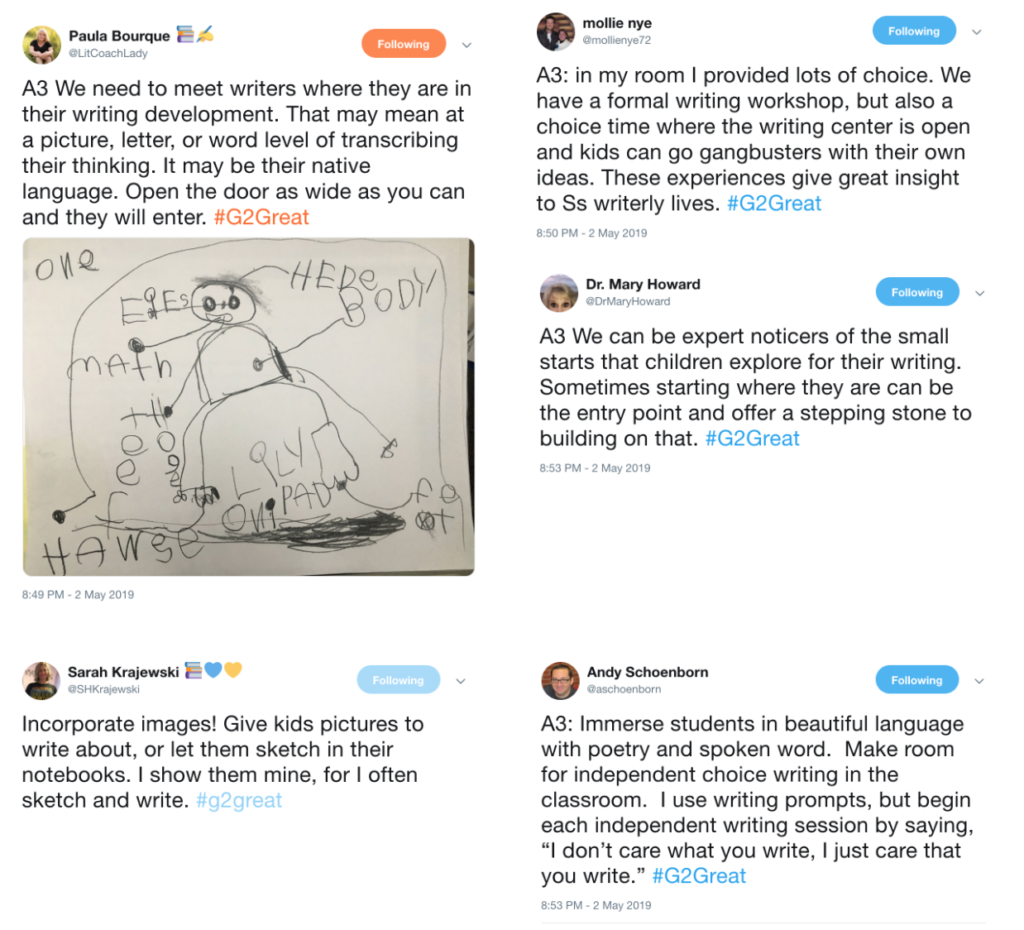 I encourage you to go back to the Wakelet to either catch up or revisit Paula's appearance on #G2Great to learn more. I was excited to write this post because I believe that Paula's book is sure to generate more writing for your students and will inspire you to consider the many ways to leverage this approach. There are so many ways to use quick writes, from Informational Quick Writes that spark wonder and curiosity, to Social Emotional (SEL) Quick Writes that help all writers get in touch with themselves in ways that will generate real authentic writing. Her book is also a treasure trove of resources, like video files, and prompts to get you started. It's just that good. When it comes to writing, getting started is half the battle, and when we lower the stakes we open the door.

Lower The Stakes, Raise the Risk Taking: Our students need opportunities for more low-stakes writing. Without the worry of grades or evaluation, students can feel free to take more risks and explore their thinking, free to reflect on their own words without the filter of someone else's lens of expectation. They'll overcome the anxiety of getting started when they initiate multiple pieces of writing each day/week and reduce their incidents of writers' block. It may not happen right away, it takes time to build a habit and to stop worrying about what others may think so our students can discover what they think. There is no "right answer" to a Quick Write!

Paula Bourque