by Mary Howard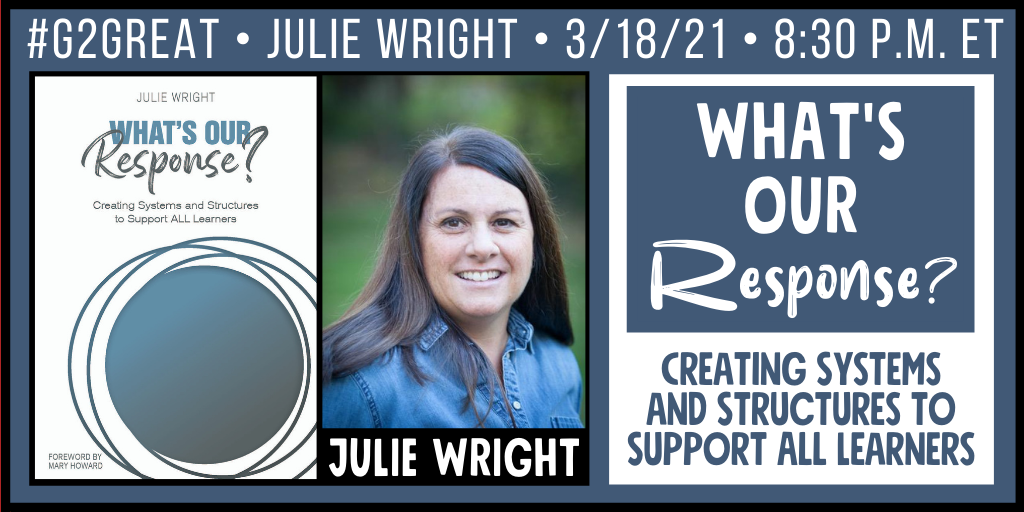 On March 18, 2021, we were delighted to welcome our #G2great guest, Julie Wright back to the host seat for the second time. Here is her first chat collaboration with co-author, Barry Hoonan, What Are you Grouping: How to Guide Small Groups Based on Readers – Not the Books Grades 3-8 (Corwin 2018). This week Julie joined us to explore her hot off the presses book, What's Our Responses? Creating Systems and Structures to Support All Learners (2021, First Educational Resources).
When I first heard about Julie's book, I was enthralled since my long-time love affair with the intervention process began in 1972 before I even knew the term "intervention." My professional dedication elevated with Marie Clay's Learning to Be Learning Disabled in 1987 (often credited as the first to use "intervention"). When IDEA 2004 became what is known as RTI or Response to Intervention, it was attributed to Marie Clay by many including Frank Vellutino in "Learning to be Learning Disabled:" Marie Clay's Seminal Contribution to the Response to Intervention Approach to Identifying Specific Reading Disability" This inspired me to learn more about RTI.
Sadly, it didn't take long to realize that Marie Clay's work was in stark contrast to the RTI reality I saw play out in schools. My initial enthusiasm dissipated from view as concern for those flaws led me to write RTI from All Sides: What Every Teacher Needs to Know (2009, Heinemann) with an accompanying podcast Principles for Success with RTI (2009, Heinemann). The rich intervention understandings I'd grown to love before and through Marie Clay as well as training as a Reading Recovery Teacher in 1990 were so far removed from the RTI that made children sacrificial lambs of yet one more intervention model gone awry (followed by MTSS). In education, what may seem like a good idea in theory is often at odds with a good idea in practice
When Julie told me that her soon to be published book was about the intervention process and asked me to preview it, I was delighted. I knew in the first pages that it would be an honor to write her foreword. Julie showed us in page after page how to bring theory and practice together by illuminating the WHY, WHAT and HOW of a thoughtful intervention design with children in mind. She offers a flexible pathway to the responsive process our children deserve as both teachers and the students in their care become fortunate benefactors of her wisdom. In just under 200 pages, Julie awakens the "beating heart" that has been missing in the traditional RTI Model.
It seems only appropriate for Julie to explain in her own words why this book is sorely needed as she eloquently responds to the first of three questions:
What motivated you to write this book? What impact did you hope that it would have in the professional world?
Teachers face a lot of noise today. That noise isn't all bad, but it can be overwhelming at times. With the growing list of initiatives, the plethora of instructional resources, increased meetings, new tech tools, and more, it can be tricky to determine what counts. Not to mention that there's never enough time to get it all done. This book is about clearing the noise by taking on 5 challenges that face schools specific to our current RtI models, and ways to solve them. My goal is to ensure that teachers are in the instructional driver's seat, creating asset-based responses to support ALL students.
I wrote Julie's first guest post around Small Group Redesigns I believed could address the flawed efforts that had become all-too prevalent. Considering the flawed design missteps I have seen along the way in our intervention efforts, it seems fitting to use that spirit again with Intervention Redesigns. Until we are willing to step back and contemplate an intervention design in honor of our children rather than in honor of whatever acronym we happen to be using at the time, we will forever fail to keep children at the center. Misplaced blind faith in the design of others can never be a substitute for the thoughtful design we craft with children in mind.
And so I offer Twelve Intervention Redesigns, each accompanied by two of Julie's carefully chosen tweets from our #G2great chat. It is my hope that these suggestions will inspire you to engage in collegial dialogue as you contemplate a renewed schoolwide intervention perspective.
Intervention Redesign #1: Begin by verbalizing and understanding your beliefs
While choosing the sequence of these important points inspired by Julie's wise tweets, I made a conscious decision to use beliefs as our opening. If we don't know what we stand for, then we stand for nothing so our beliefs must be the starting point of all that follows. This requires us not only to verbalize our beliefs from a collective stance but also to consider how we will know what that looks like when (and if) we bring those beliefs to life in practice. This offers the directional signposts that will help us to maintain a sense of purpose as we move along that trajectory.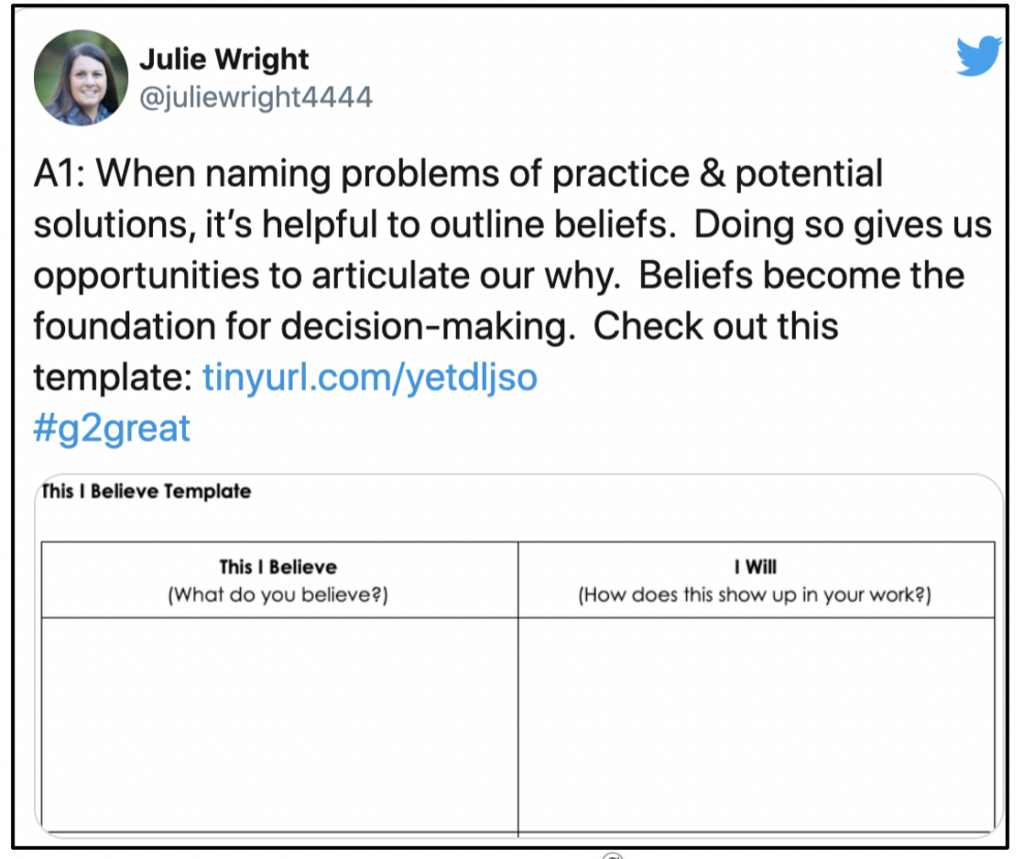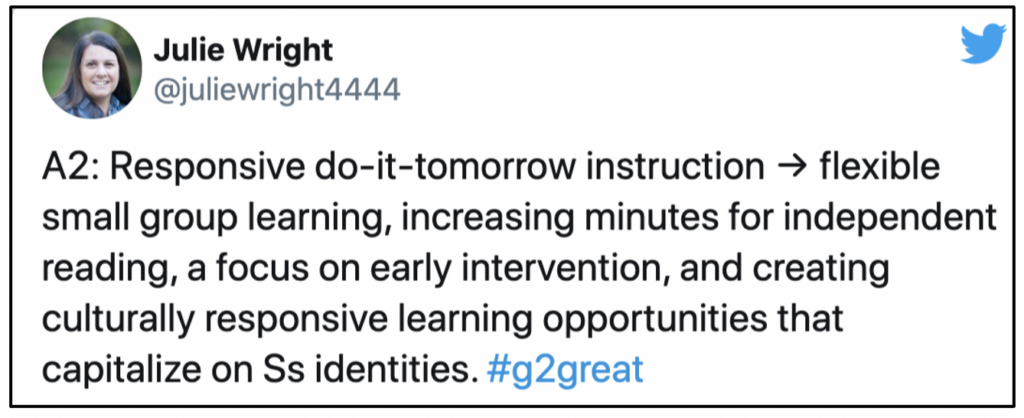 Intervention Redesign #2: Use beliefs as a reflective mirror leading to change
Once we have identified and analyzed what we stand for and what that looks like, then we must begin to do the hard work. This means we have the courage to closely examine our choices and whether they are translating our beliefs into actionable artifacts that matter. Our success directly impacts the success of our children, so we take an honest look at our beliefs in action through a lens to determine what is worth keeping, what warrants adjusting and what is best alleviated entirely. In some schools, this may lead to a major design overhaul. If it isn't working for children, we owe it to them to start over no matter how comfortable it might seem to maintain status quo.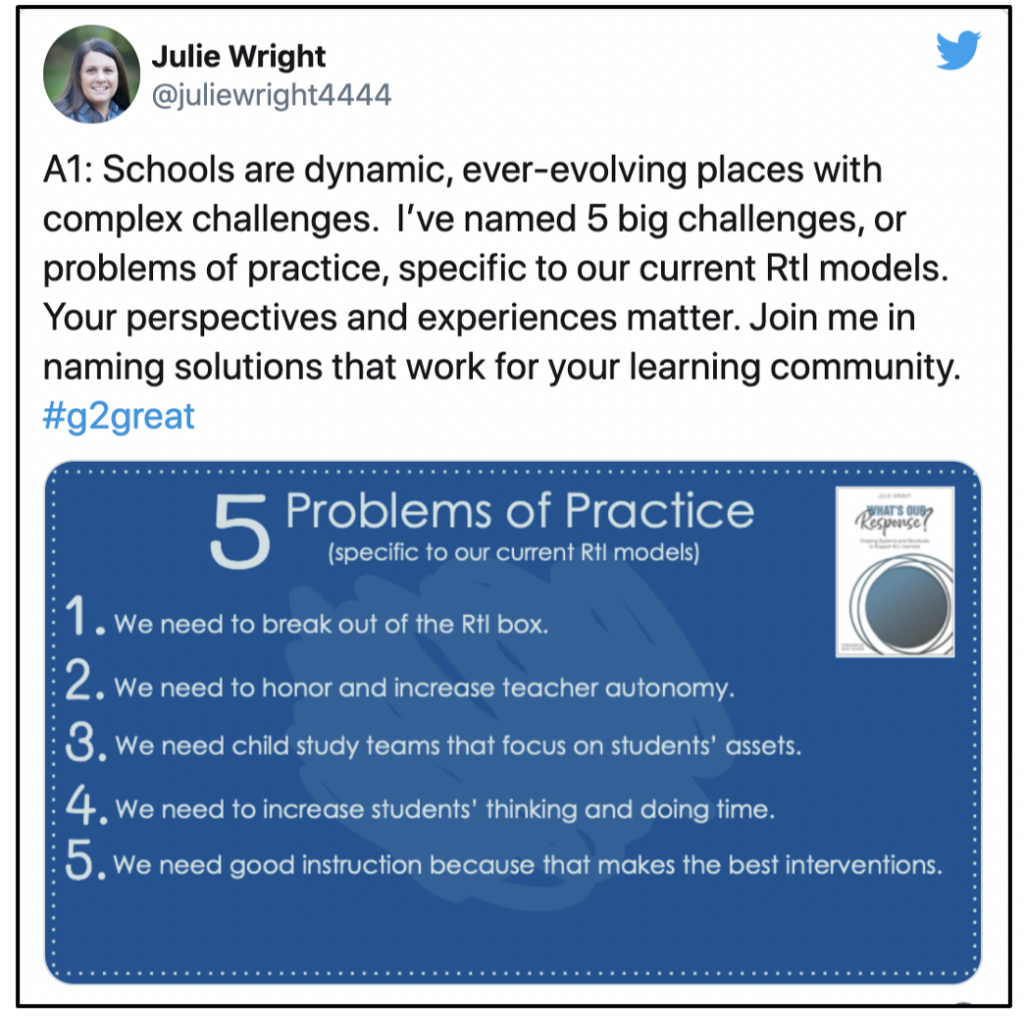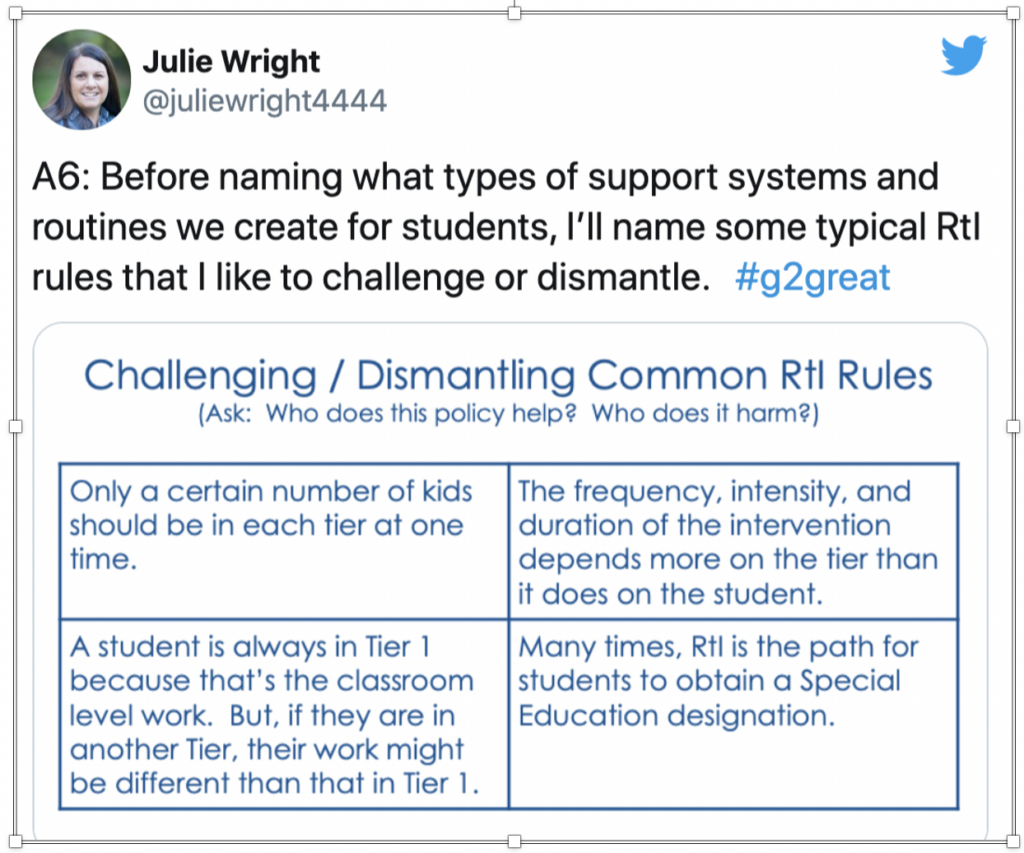 Intervention Redesign #3: Build a culture of professionals as decision makers
Once we verbalize our beliefs and analyze the actions that awaken them in the name of students, we need to acknowledge that our professional superpower has always and will always reside in professionals who are able to assume their rightful role as dedicated decision-makers, not the scripted programs that lure them into compliant disseminators. This means that schools must be willing to invest in ongoing professional learning including highly qualified coaching support in the context of instructional practices. The good news? If we have the wisdom to let go of the ties that bind, we'd have ample financial resources to make this a schoolwide professional imperative. 


Intervention Redesign #4: Broaden your view of our intervention "WHO"
Any intervention design that does not place classroom teachers at the center of those efforts is destined to fail. General education must always be viewed as the first line of intervention defense regardless of other instructional supports students may need beyond that setting. It is both an ethical and legal obligation that any interventions. regardless of where they take place, will provide "in addition to" vs "instead of" support. Until we understand that each classroom teacher will be responsible for every child who walks through their door no matter where they fall in that grade level spectrum, our intervention choices will always fall short.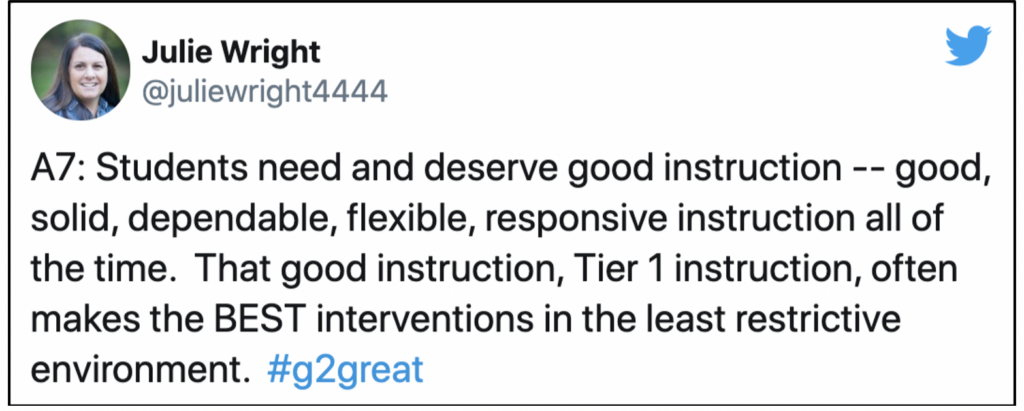 Intervention Redesign #5: Broaden your view of intervention "WHERE"
Pull-out has become an unfortunate first choice instructional knee jerk reaction, often based on flawed data that gives the illusion its warranted in the first place. Pull out must be seen as the last alternative after all other options have been carefully considered. Responsive decision-making maintains classroom teachers as our first line of defense by ensuring that flexibility of purpose is is our guide so that we can honor every unique learner based on their needs at that time. We use the 80% Proficiency Rule (Dorn & Schubert) as our marker, knowing that if more that 20% of students in a classroom need outside support we need to assess the design of that classroom.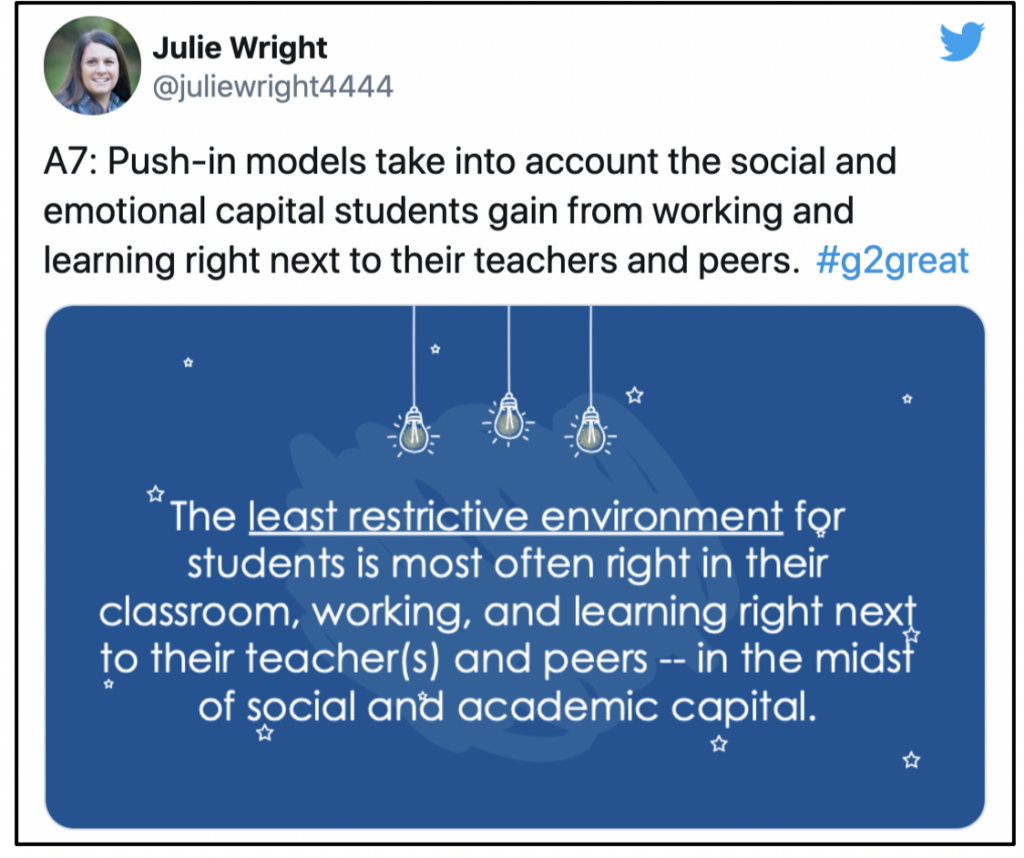 Intervention Redesign #6: Value the gift of instructional time (aka Tick Tock!)
Time is our most precious commodity so we have an obligation to spend it wisely. If schools treat instruction as a TO DO list to be conquered rather than a responsibility we have to children, then we need to make dramatic curricular changes. Professional respect for time drives us to make room for instructional depth over breadth. Unless we contemplate how we choose or refuse to expend time, we cannot find the time to invite deeper conversations and collaborations that will beckon students to engaged learning. If time becomes our enemy due to curriculum or publisher obligations, we must carefully consider how to shift our responsibility back to students.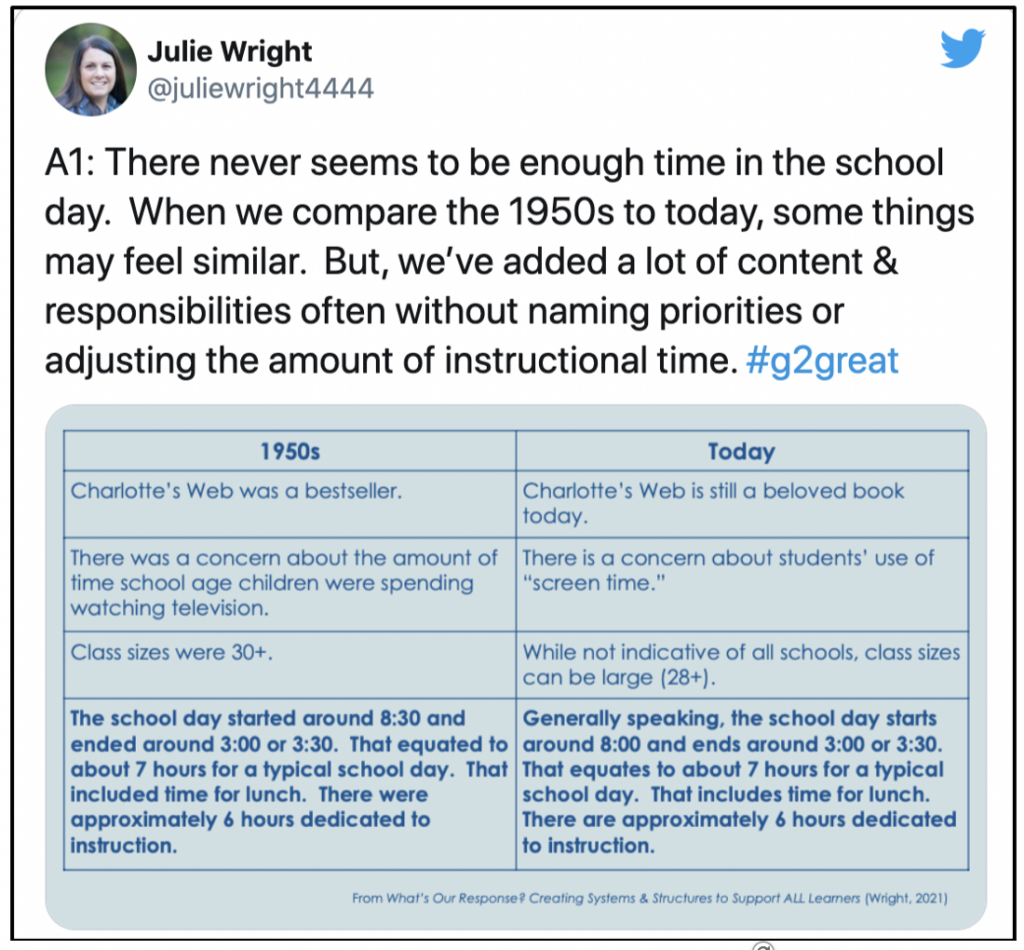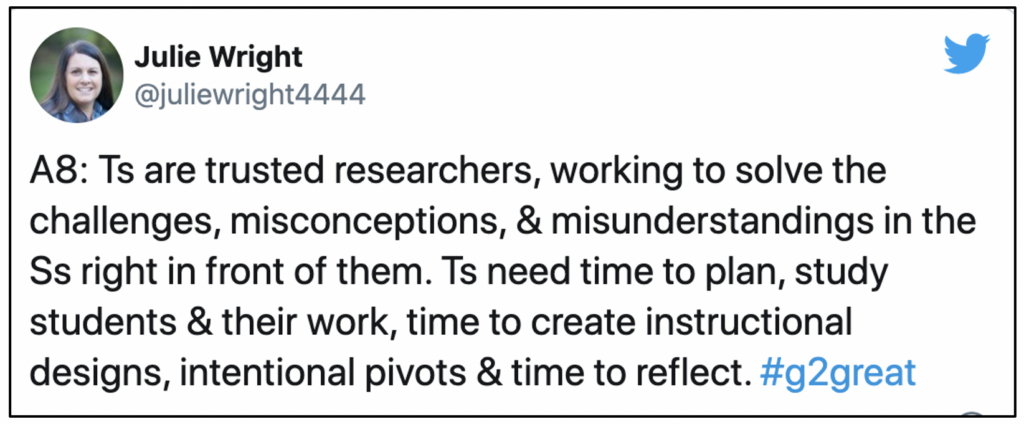 Intervention Redesign #7: Acknowledge the role of early intervention
Any effective instructional design begins with valuing the role of early intervention. This does not mean that we initiate a kindergarten global pull-out frenzy but that we recognize early signs of instructional need through ongoing assessment and professional awareness. Of course, it also means assessing important experiences and opportunities that children have not previously been afforded so that we may bathe them in those experiences and opportunities. This begins by prioritizing book centered reading and writing experiences with conversations that support and enhance that learning. Regardless what children bring into our doors, opportunity begins with us.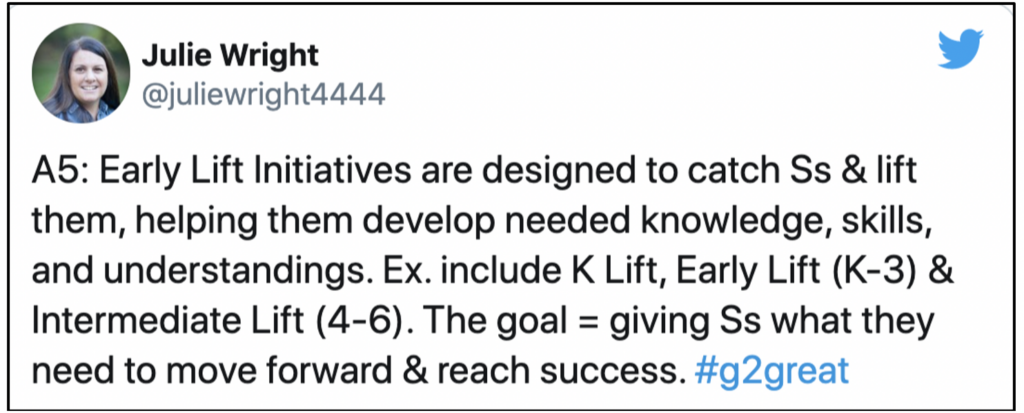 Intervention Redesign #8: Keep your sights on intensity for accelerated growth
Once we determine that intervention support beyond what can be offered in the classroom alone is warranted, we must then acknowledge the intensive support that would lead to acceleration. Given that we cannot make up in thirty minutes for what happens the rest of the day, it is critical for schools to embrace a collective all-hands-on-deck commitment so that accelerated growth is viewed not just what happens during an "intervention lesson" but what is possible across the entire learning day. Intensity takes into consideration size, time and frequency across structures so increasing intensive acceleration is a cumulative consideration for all stakeholders. (Now go back and read the other redesigns and… Repeat! Repeat! Repeat!).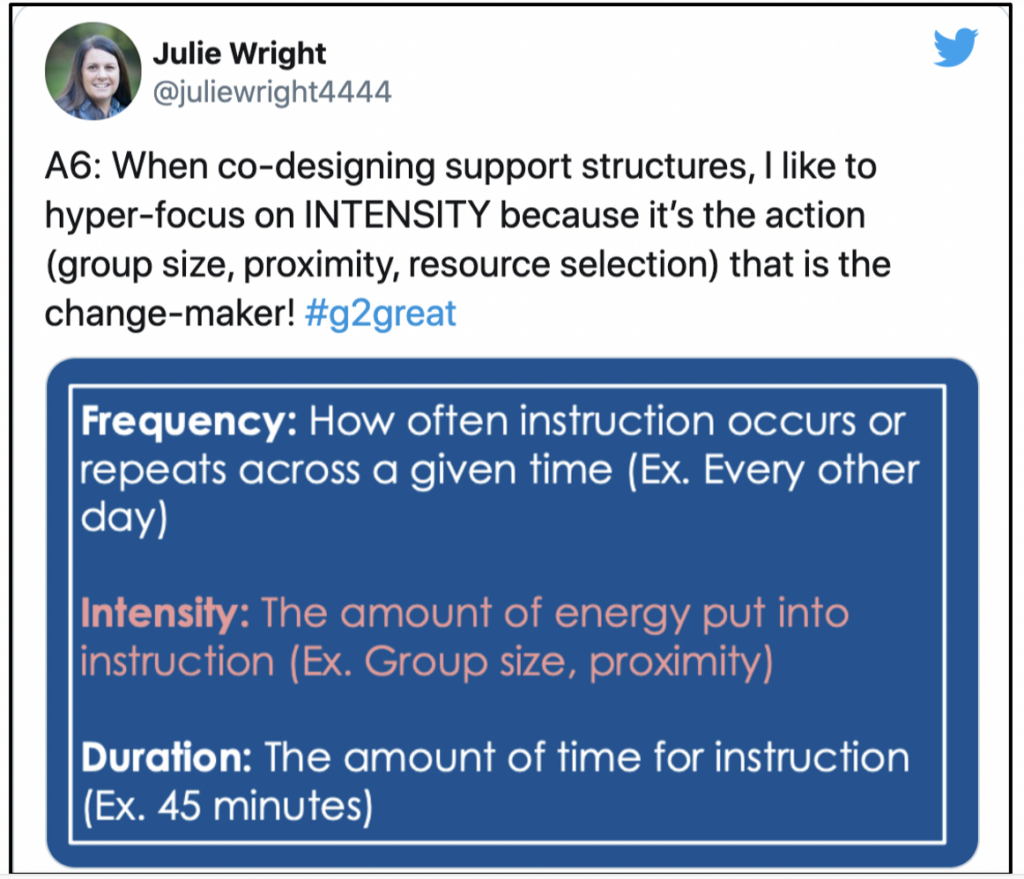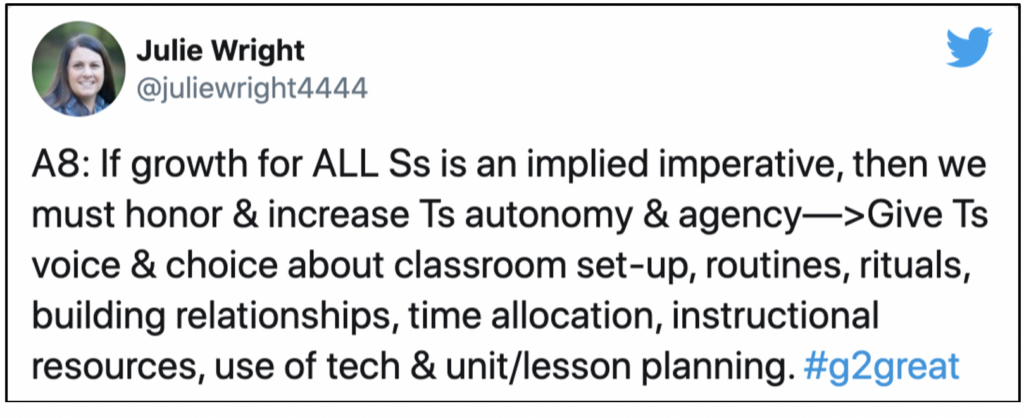 Intervention Redesign #9: Celebrate your day-to-day assessment informants
Successful schools know that instruction and assessment are inseparably intertwined and that failure to address both inevitably leads to failure to give kids what they need when they need it. Responsive instructional decision-making rises from responsive assessment decision-making. If numerical values are our focal point, we will easily lose sight of the child beneath those values that then become meaningless irrelevant distractions that point us in the wrong direction and blur our view of what matters most. To truly know children, we embrace this interrelationship by prioritizing ongoing assessments that inform instructional direction and likely lead to additional assessment and instruction in a never-ending cycle of day-to-day decision-making.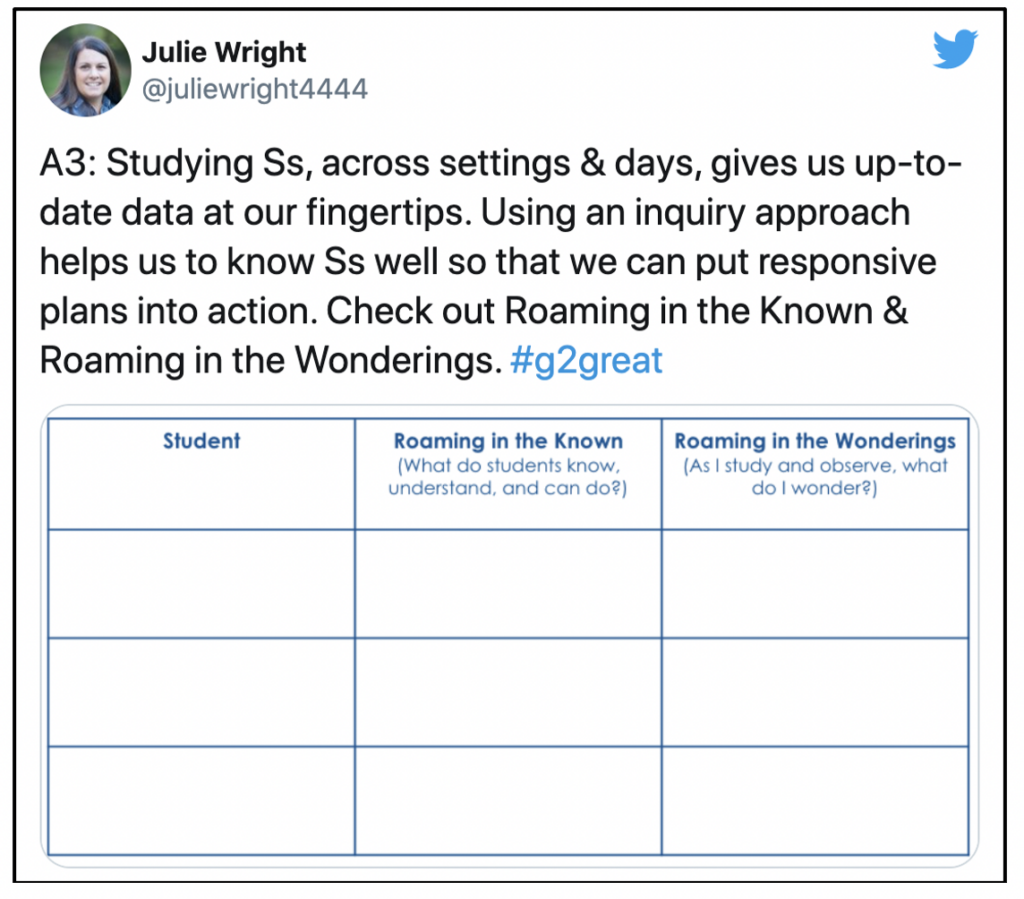 Intervention Redesign #10: Use an asset-based lens to honor all learners
Of course, having research based ongoing assessment does not automatically assume that we empower teachers to notice glimmers of brilliance children bring to the instructional-assessment experience. If our observational powers are seduced into seeing what children can't do, there is a real danger that we will miss what they can do. An asset lens is professionally honed over time and allows us to readily see those glimmers use them as a springboard to the next step learning that will strengthen and extend them. An asset-based mindset impacts our instructional decisions as well as the professional conversations we have about children across all settings.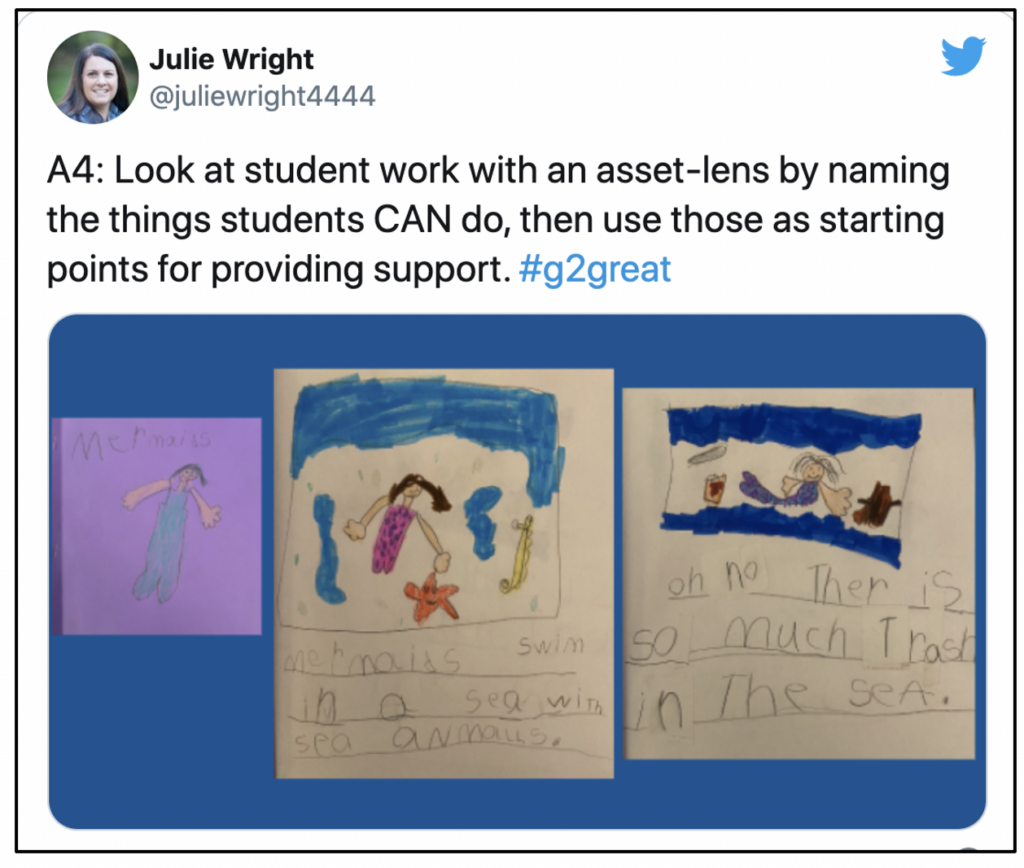 Intervention Redesign #11: Empower learners by putting them in the driver's seat
Although this is an extension of the instructional-assessment merger, it deserves a redesign point of its own. Too often assessment is viewed in terms of 'proving' that what we have done in one instructional context is working rather than contemplating how it impacts learning across an instructional pathway that increases the likelihood for transfer of learning.  Assessing student learning during literacy can provide instructional knowledge that can also applied during science, social studies and math. This repeated exposure and practice across varied contexts offers the cognitive fuel that transfer of learning requires.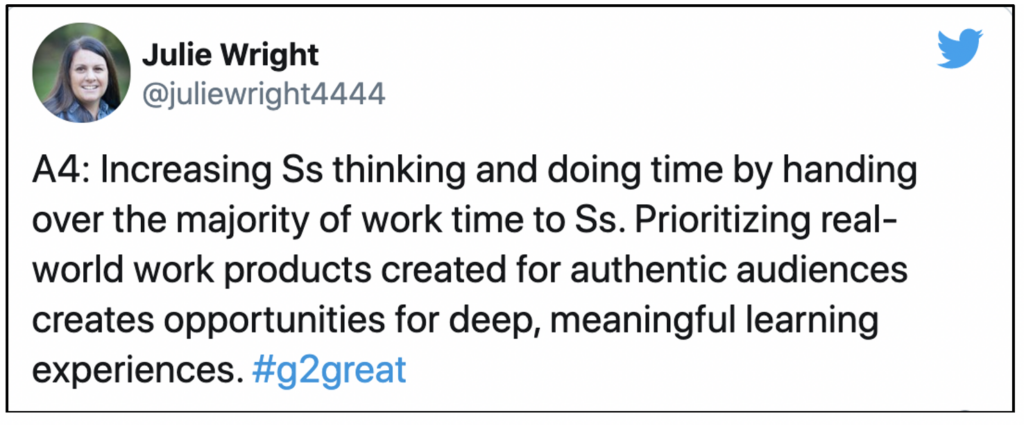 Intervention Redesign #12: Embrace the impact of collaborative coordination
Just as I consciously chose beliefs to open my intervention redesigns, I also very consciously chose to end with this redesign point (one by the way this will be significantly elevated when we engage in instruction that rises from shared professional beliefs). We must always remember that our children do not become someone else by virtue of real estate and thus have different needs when they move from this teacher to that teacher. An all-hands-on-deck mindset embraces our professional obligation to collaborate so that we may also coordinate our efforts based on shared understandings about literacy and children that will multiply our efforts.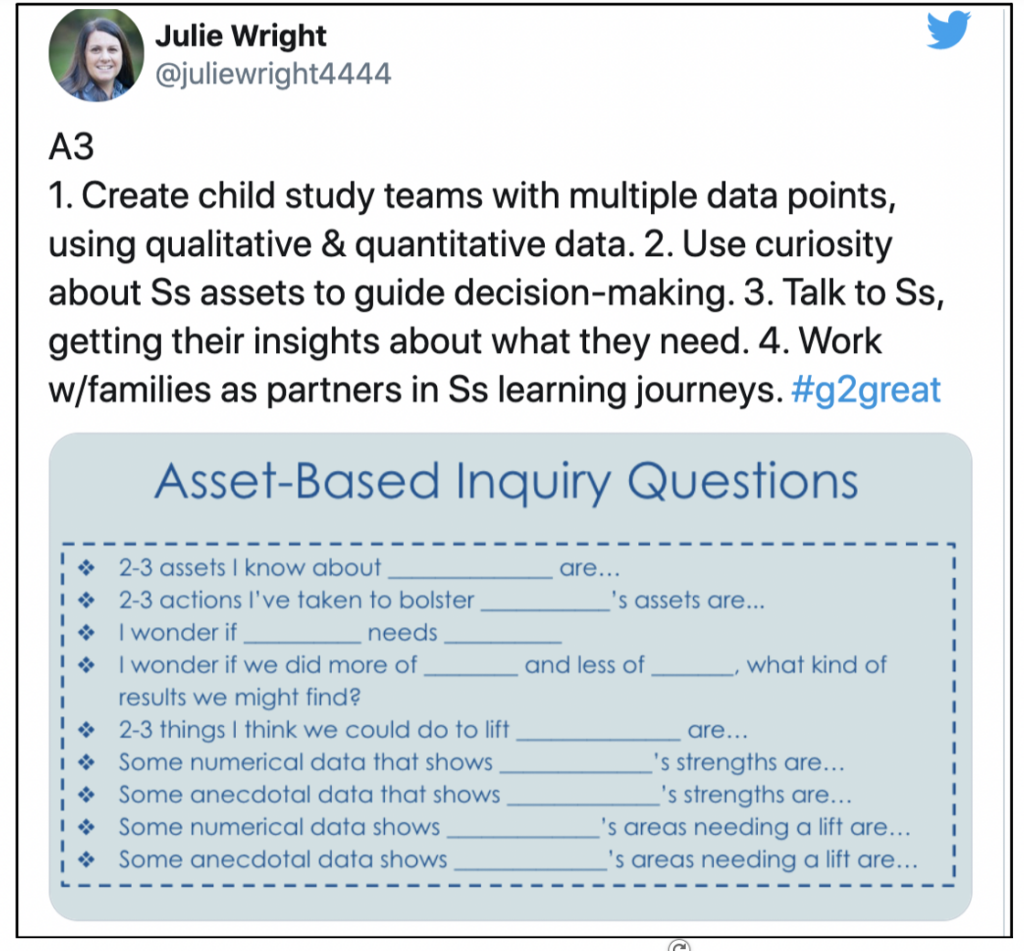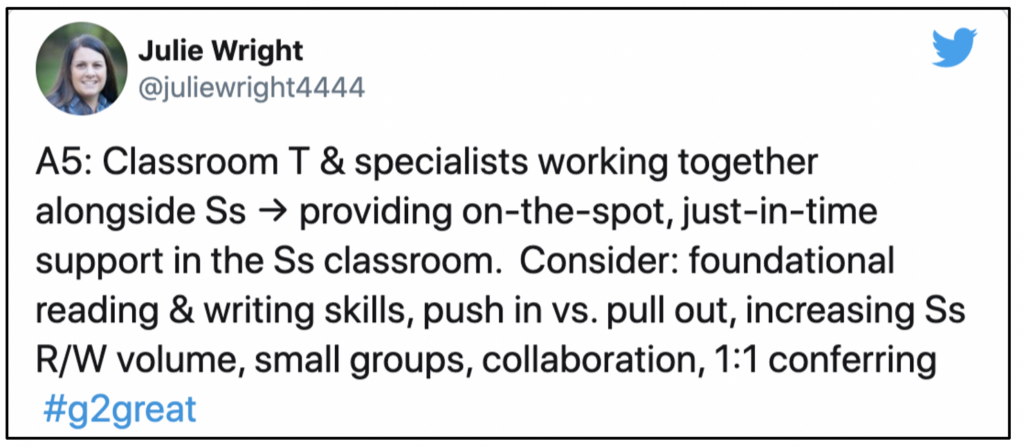 That brings us to the second question we asked Julie along with her response:
What are your BIG takeaways from your book that you hope teachers will embrace in their teaching practices?
Empower teachers to break out of the RtI box, creating new, asset-based support that maximizes learning opportunities for ALL students.
Honor and increase teacher autonomy and agency.
Child study teams focused on students' assets.
Increase students' thinking and doing time.
Good instruction that serves as the best interventions.
Close the knowing-naming-doing gap for teachers and students
A call to action, asking What's Our Response? How will we create systems and structures to support ALL students?
MARY'S CLOSING WORDS
Since I wrote the foreword, I obviously think very highly of Julie's intervention masterpiece. We should all intentionally ask her title question that can drive us: What is Our Response? As I've traveled around the country over the years, I have seen the best and the worst response to the intervention models we draw from. Without exception, the most effective schools are those that embrace Julie's title by taking the professional reins for asking and responding to that question based on their combined knowledge of literacy and kids. By contrast, the most ineffective schools mindlessly accept the mandated meanderings of those who prefer telling over asking and do so without knowledge of children and oftentimes knowledge of actual literacy research. In What is Our Response? Julie Wright asks us to reclaim our role as professional decision-maker, knowing that we can't buy our way to excellence but must actively do the collective work that leads to professional excellence – for children who need intervention support as well as those who don't.
This post was clearly inspired by a combination of the trifecta of awesome:
• A cover to cover read of Julie's book, What's Our Response?
• A careful perusal of Julie's thoughtful twitter fueled tweets
• And of course, the passionate ponderings of our #G2great family
And so as I come to the end of this post, I can't think of a better way to close than with Julie's eloquent response to our third and final question:
What is a message from the heart that you would like for every teacher to keep in mind?
Kids show up each day to do their best. As teachers, we do the same. Let's put our best together, creating culturally responsive, equitable, asset-based systems and structures for ALL students.
That pretty much says it all doesn't it? With heartfelt appreciation, we thank Julie for helping us to break free of the RTI box and breathe new life into a perspective that will honor both teachers and children. Thank you for reminding us to join our children and colleagues so that we may all show up for a shared quest that will lead us to our best selves!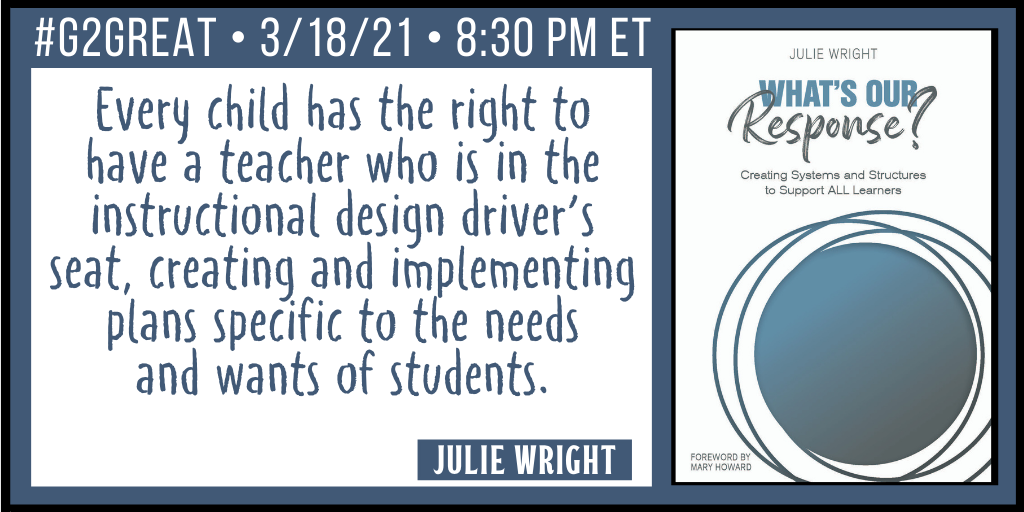 LINKS:
Julie Wright's blog post on What's Our Response?
To purchase What's Our Response? from First Educational Resources