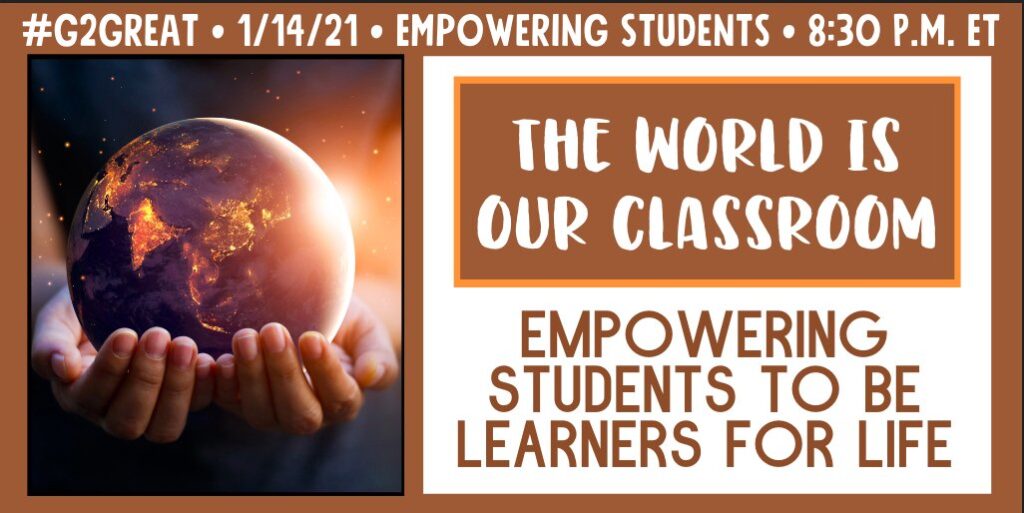 By Brent Gilson
An archive of the chat can be found here
One thing I think everyone can agree on is that our classrooms are not isolated environments. The events of the world will always bleed their way into our classrooms. The unique identities of our students and their experiences will influence not just how they learn but also what interests them and their peers.
When insurrectionists and terrorist stormed the Capitol building a few weeks ago we almost instantly saw teachers asking how we planned to address the events in our classroom. Reports came in from all over the world that people were watching. Regardless of your politics you have to recognize that this event was one that not only our students, but all of us could learn from.
Starting with our students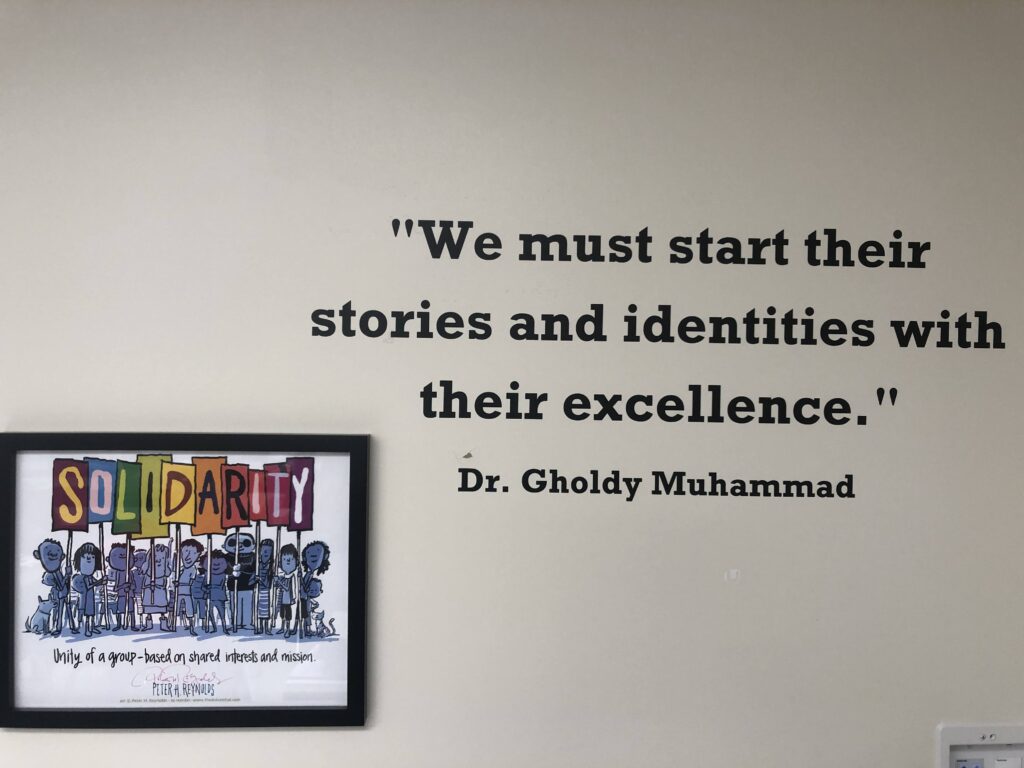 I have this reminder from the brilliant Dr. Gholdy Muhammad on the wall behind my desk. At the start of the year, I have my students reflect on this and write out their excellence. We have spent much of the year focused on writing about themselves and different elements of their identities. We structure our writing around their interests. Through this, I have been able to present my students with scenarios that pique their interests while also providing learning opportunities.
Currently, we are looking at Food Insecurity in Canada. This is a current topic and as we explore it my students are working back to how living with this might impact their identities. It has been interesting to see their reactions and questions. I feel strongly that if we didn't spend time understanding ourselves first that we would have less success in understanding others and ultimately to develop and hold the compassion to be moved to action in this situation.
As part of the chat, teachers shared ways they focus on identity and build community in their classrooms.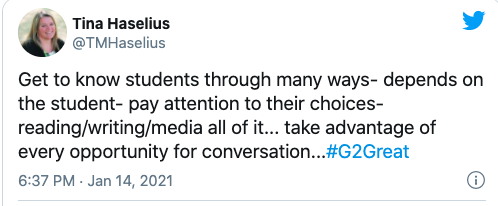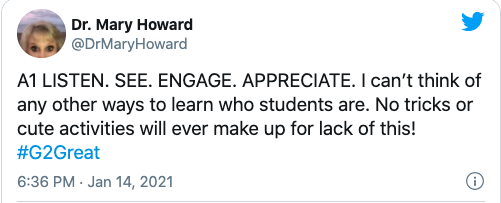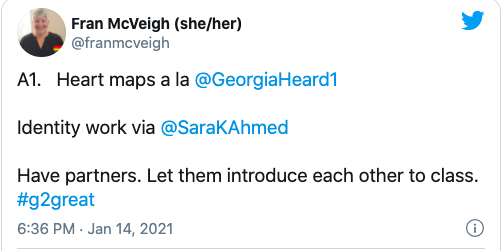 From Self to the World
Throughout the chat we discussed how we bring in topics that are happening in the world and how we model respectful conversations about them. Generally it seems that people have forgotten that a conversation requires more than one voice. We need to be open to listening attentively not listening to respond. Our students need that explained and modelled to them.
When I taught third grade we spent time practicing this skill. Funny enough we practiced it talking about ourselves. Then sharing with peers to introduce our partners. The second point to conversations that we often come to is not only listening but respecting that not all people think or see things the same way and that respecting their right to have a different opinion is important.
Where I think the events of the last few years have created a need for change is in students ability to identify truth. Misinformation and half truths are a huge stumbling block when discussing bringing the events of the world into our classrooms. Our students young and old are not only getting the facts as they occur and bringing those with them to our conversations. They are getting a version of those facts often times distorted by political ideology at the very least and hateful rhetoric at its worst.
Because of these changes language matters. Questions matter. I appreciate the work of educators like Bob Probst and Kylene Beers that help us to examine non-fiction texts with their signposts to ask questions about the way information is presented. I appreciate Kelly Gallagher pointing out and asking students to identify what is said and not said. Largely in my own practice, I am asking of my students lately the question I first saw Tricia Ebarvia pose "Who benefits?" When our students are bringing the events of the world into our classrooms to learn we need to teach them how to navigate those waters.
In closing
The world is a classroom for our students whether we acknowledge it or not. It is important that we know our students and they know themselves as they enter the world with the tools to navigate the texts that they will be inundated with. The 24 hour news cycles, the "alternative facts" the politically biased reporting. We can't just ignore all that is going on and hope that our students will find answers elsewhere. If the world is a classroom then we should be providing our students the tools and strategies to navigate it.
"Both what is taught and how it is taught is shaped by the cultural, social, political, and historical contexts in which a school is situated. We can't pretend that teachers can leave these contexts at the door."

Alyssa Hadley Dunn, Assistant Professor of Teacher Education at Michigan State University