By Jenn Hayhurst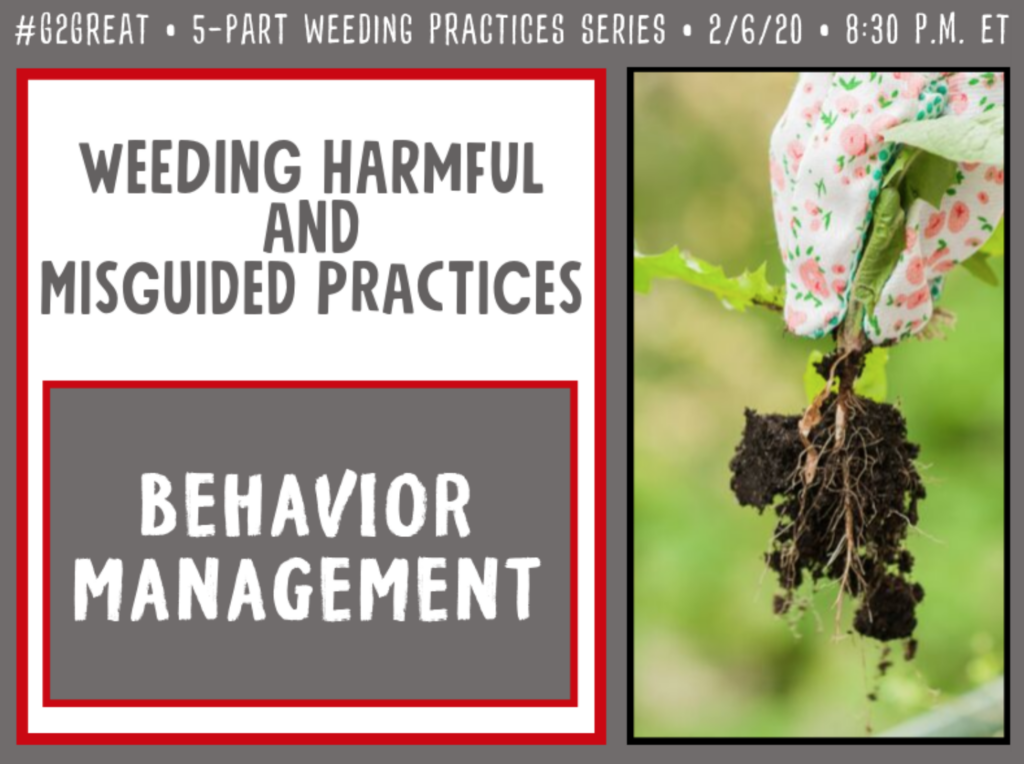 I love a good series. To me, a series of Twitter chats is sort of like binge-watching a favorite Netflix show… I just can't get enough! Our latest series, Weeding Harmful and Misguided Practices doesn't disappoint. It is so relevant and meaningful because it suggests there is always room to grow. This is especially true when it comes to behavior management, it is critical to try to get it right. What better way to do this than to have a good conversation with smart and dedicated teachers? On February 6, 2020, #G2Great held the second of a five-part series on Weeding Misguided and Harmful Practices Behavior Management.
Do No Harm…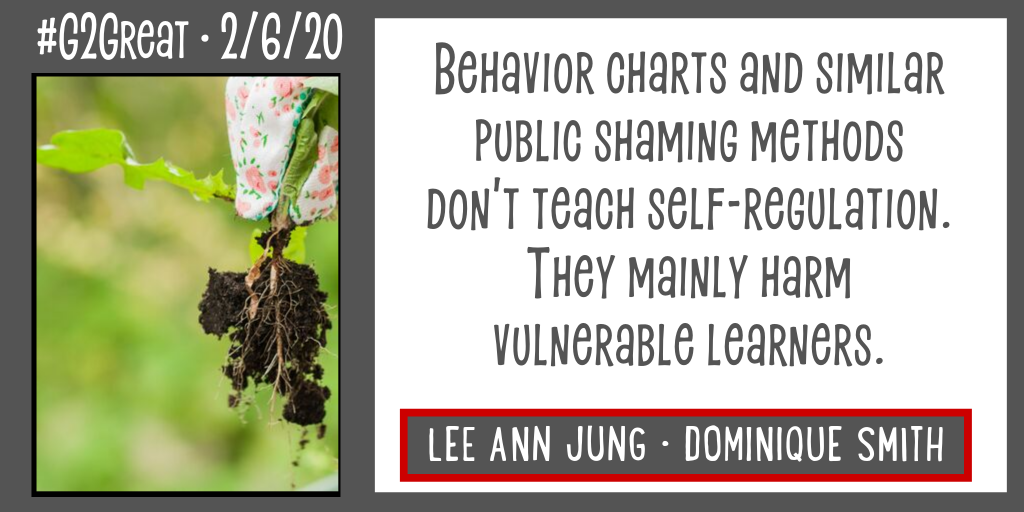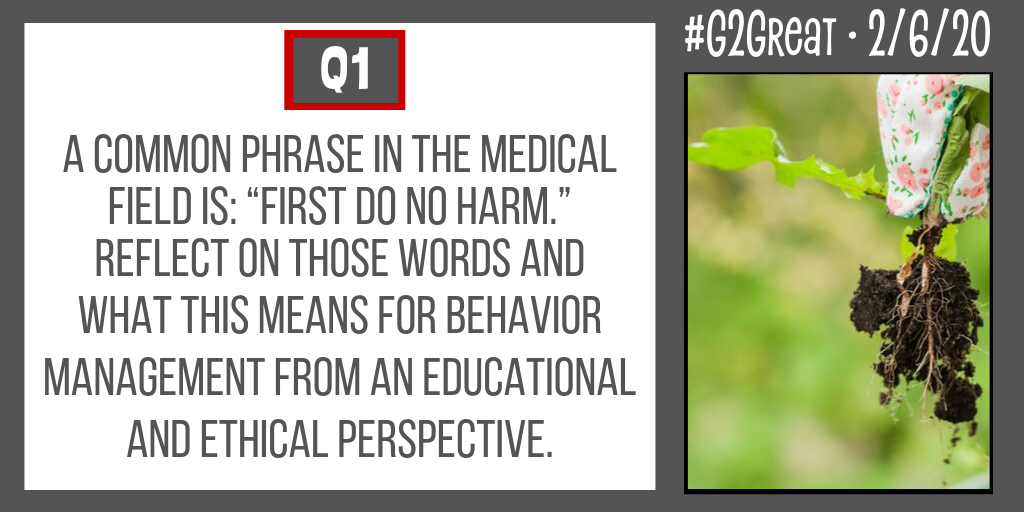 We teach because we hope to make a positive impact on our students' lives. What is better than making meaningful contributions toward students' social and academic growth? However, relationships come first and shame is a barrier to forming relationships. Instead of viewing behavior as something to manage, view it as formative data. What does this student need? Showing students that we have their interests at heart is the better way. A strong teacher-student relationship is formed by inter-personal connetions and not charts and clips.
Clear Responsibility…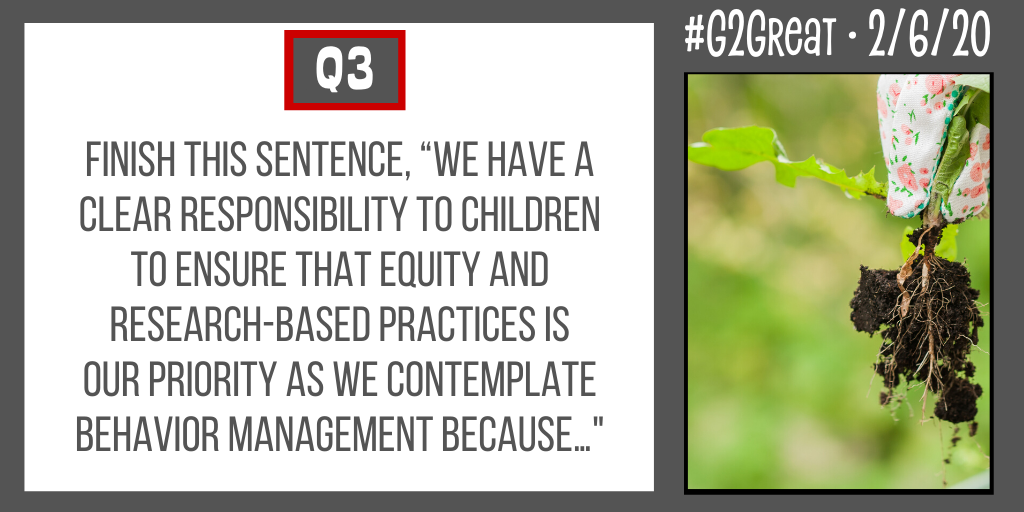 As I read over these tweets I find myself nodding and smiling. We are teaching children how to live and be in the world. When we take a moment to pause and manage ourselves when life in the classroom gets stressful we are modeling how to deal with complex emotions like stress, anxiety, confusion or even disappointment. What better way to teach students how to better manage their feelings and actions? As we do this work together, teachers and students, we are co-creating safe learning environments and that is what we really want for our kids, isn't it? We can be the teachers they can depend on. The teachers who lead with empathy and compassion. Yes, this is what behavior management can look like.
Let's keep a good thing going. We hope you will join us next week